Jordan Schroeder and his family recently wrapped up the annual Pumpkins for a Cause event with a check presentation to Alliance for Youth, the selected charity for 2022.
This year far exceeded the Schroeder family's expectations. In spite of a spring hail storm, Jordan's pumpkin plants rallied and continued to grow. Thanks to irrigation and a late frost, Jordan had a bumper pumpkin crop. Despite an inch and a half of rain in the days surrounding the event, the Schroeder family and Alliance for Youth elected to continue as planned on Oct. 1.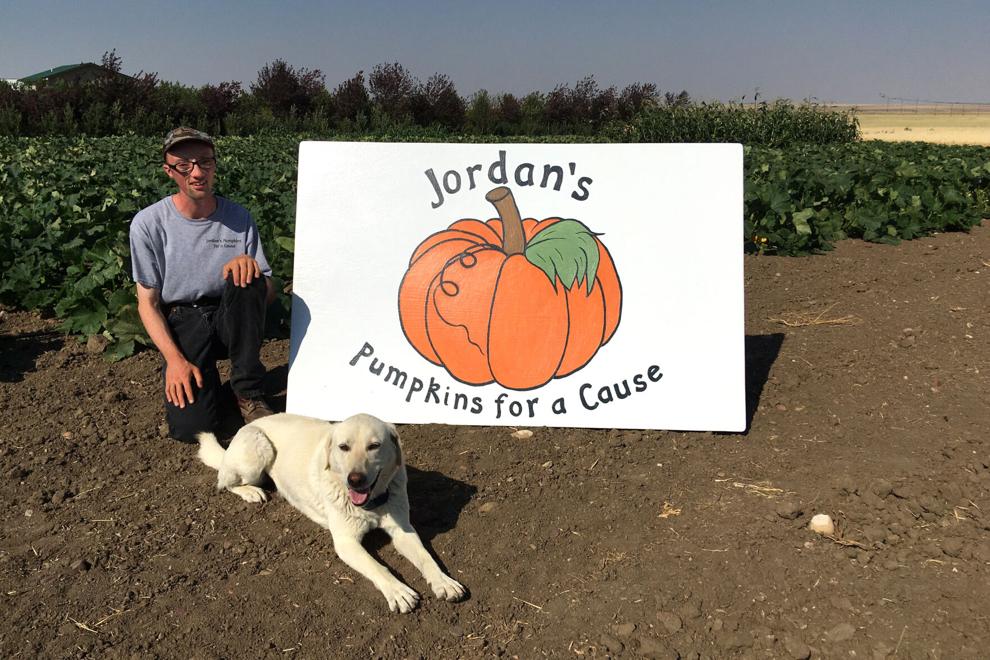 Weather adaptations included multiple drive-through bays where four vehicles could simultaneously stop and pick pumpkins, popcorn and gourds. Volunteers loaded selected items into the respective vehicles.
More than 600 individuals came out and participated. Online donations were accepted through Alliance for Youth's website in support of Pumpkins for a Cause throughout the month of October.
On Nov. 10, Jordan and his dad, Phil, presented a check for $13,959.60 for this year's efforts to Alliance for Youth.
Jordan and his family extend their sincere thanks to the community for the tremendous support received. Numerous gardeners donated pumpkins, some coming from as far as Stevensville. One individual donated 300 pounds of potatoes to be distributed to participants. About 40 volunteers, including local youth groups, Fairfield FFA and Malmstrom Air Force Base came out to support the pumpkin harvest.
Approximately 50 volunteers, traveling from Montana, New Jersey, Missouri, Kansas, Colorado and Utah, arrived to assist on the day of the event.
For more information about Jordan's Pumpkins for a Cause or how you can get involved, contact "Pumpkins for a Cause" through Facebook and Instagram or email pumpkinsforacause@gmail.com.