When school opens this fall in Fairfield, things will look different from the administrative side as well as from the sideline of the football field.
Longtime school employee and administrator and highly successful football coach Les Meyer will not be part of the mix after calling Fairfield home for 23 years. Meyer completed his career in Fairfield at the end of June as he assumed the position of superintendent at Frenchtown.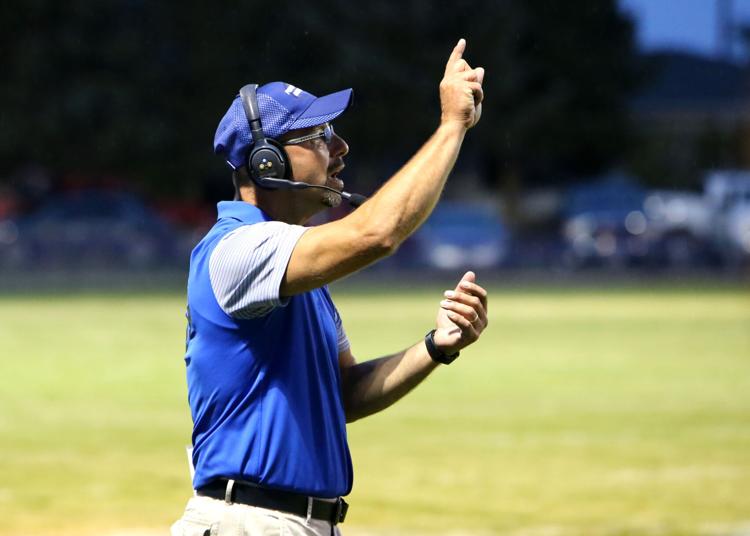 "It has been an honor and a blessing to serve the students, staff and community of Fairfield," Meyer said in his closing days as an administrator in Fairfield. "God chose Fairfield for my family and me," he added, "We could not have."
"I have been blessed with the opportunity to work with so many different and good people," Meyer said. "You come to work every day, and the people are what make it rewarding. Fairfield has good people as students, staff and in the community. It can't be stated enough. People are what makes things go — not programs — and Fairfield is filled with good people regardless of whether they are in the school or in the community. Just good people. Not everyone has to get along; I think this is very important for all of us to realize, but the core values of working hard, working together and working for the common good of our students and community seem to be at the forefront of the people of Fairfield."
Meyer grew up in the Swan Valley and attended a one-room school all eight primary grades before going to high school in Seeley-Swan. He received bachelor's degrees in English and health enhancement from Rocky Mountain College at Billings. He went on to receive his master's from St. Cloud State University in St. Cloud, Minnesota, and completed his principal's endorsement from the University of Montana at Missoula and superintendent endorsement from Rocky Mountain College.
He came to Fairfield High School for the 1997-98 school year and taught English for the first five years there. He became the school's activities director in 1998 and held the position until 2002. He moved into the position of high school principal after leaving the classroom and became the district's superintendent eight years ago. He coached track for four years and coached basketball for one year.
During his tenure at Fairfield, he was also active in several educational organizations that allowed him to grow as a person, as a professional and as an advocate for Fairfield and education in the state.
When asked what has changed in the Fairfield school system over the years, Meyer reflected on the bond issue of 2001-2002. "The make-up of the school really changed at this point," he said. "This was the result of a community-wide goal setting program. Several weeks of meetings and then the narrowing down of just what the school should do and, in the end, updating the school building took place. It was a good deal for students, staff and the community."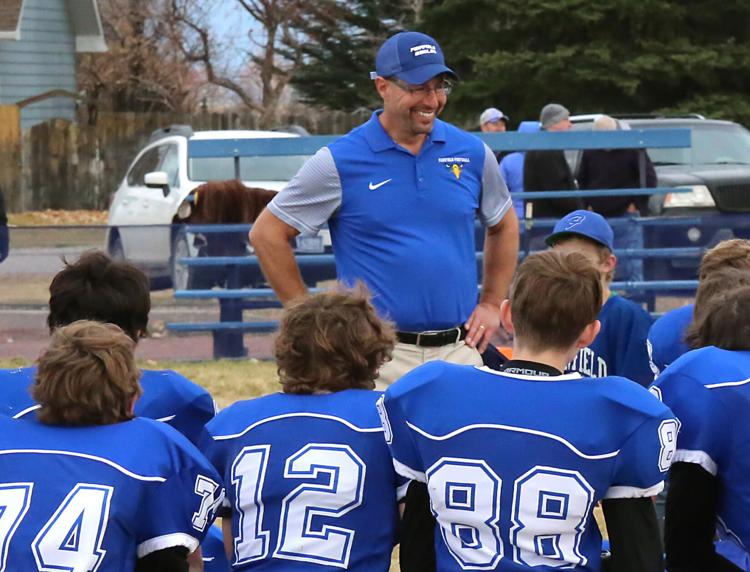 Obviously, the switch from books to computers is another major change, Meyer said. "I am not sure it was a change that we saw coming to the extent it has changed the way we do business, but it sure did," he added. "Now, at the same time, it makes me wonder just how much the delivery of education will change in the next 10 years. I really don't think it will be the same. Good delivery and good teaching will always be at the forefront, but how we provide education is going to look different. I think we actually glimpsed into the future with the coronavirus deal. I think we have improved in reaching each child regardless of their level of knowledge."
Meyer said it is a constant work in progress, but his team has made strides in this area. "The high stakes testing and comparisons from school to school has changed over time as well," he said. "It is not going away either, but each school and community is different. Each has different values, so it is important that we realize that even though common assessments are essential to how we will be evaluated on the outside, there is so much more that goes into teaching and learning than the result of a common assessment."
Many may not know Meyer as school administrator, but few have missed his success on the football field. Meyer coached football for 27 years: two years at Rocky Mountain College and two years at St. Cloud State University in Minnesota before moving to Fairfield in 1997 and coaching there for 23 years.
Meyer — who has claimed three state titles in Class B at the helm of the Eagles —recalls his first few years at Fairfield where he had to beg players to come out. Under Meyer's leadership the first year, the Eagles were 0-8 and 1-7 the following year. Fairfield then went 2-6 and 3-5 before advancing to the state semifinals in 2001 when the Eagles finished 9-2.
If you compare, Meyer went 3-21 in the first three year's at Fairfield and 32-3 in the last three. The first year, Fairfield only scored 34 points all season. In Meyer's last season, in nine out 11 games Fairfield scored 34 or more points each night.
According to stats compiled by former player and assistant coach Brian Jacobson, Meyer's overall record is 181-58 for the regular season, 41-15 in playoffs, 95-25 at Fairfield, 86-33 away from Fairfield.
Under his leadership, the team has made the trip to the title game eight times, winning championships in 2011, 2015 and 2018. Fairfield has not lost a regular season game since 2013 — that is 54 straight games during regular season. They went nine seasons undefeated during the regular season. The Eagles' last conference loss was in 2010. The team has competed in the playoffs 18 out of the 23 years with Coach Meyer, finishing on a 16-year straight streak. His teams have only lost once in the first round.
During his time at Fairfield, the Eagles played 34 teams over the 23 years, only losing records to three of those teams: Baker (1-6), Eureka (0-1) and Fort Benton (3-9).
Throughout his years of coaching, Meyer always praised his assistant coaches during interviews. He said he has a great deal of respect for them and understands the important role of assistant coaches. He has only had a handful of assistant coaches over the years and has enjoyed working with each of them.
"It really is no secret that all of the assistant coaches have been awesome to work with," he said. "I enjoyed working with one another. ... Sunday meetings were fun and productive and the bus trips are memorable, with laughs and good conversations. Practices were mixed with bantering, laughter, intensity and teamwork amongst the coaching staff."
He added, "Oh sure, there may have been a temper flare here and there, but it was a good time and a great experience. He spoke of Chuck Brown and R.J. Rogers who served as assistant coaches with Meyer up until the end. "They care about the kids and enjoy coaching football and it showed in their passion and preparation," he said. "To have success, you need to be as good as possible up front and have the ability to play good defense in order to have a chance at success."
Before any of that happens, relationships must be established with players. "Rogers and Brown were able to establish positive relationships with our players by being in the classroom with them and taking an interest in their lives outside of school," Meyer explained.
Rogers also resigned this year as assistant coach after serving as defensive coordinator for the past 20 years and Brown, who coaches the line, is returning next season.
Meyer not only thanked the coaches he had the privilege to work with during his years at Fairfield but also the players who were dedicated to the sport and took to the field. Breaking the news to his players last spring was hard, he said.
"I talked to the boys, and that was a tough one," he recalled. Meyer could be quoted at the beginning of almost any given year saying that they "were having a rebuilding year and would see what the season would bring." His comment normally drew smiles and laughs from fellow coaches around the state.
The fans have been another key part of the success at Fairfield and Meyer has always thanked them for their support. Two of Meyer's most staunch supporters were his parents, Neil and Dixie Meyer from Seeley Swan. They have traveled to almost every, if not every game, their son has played or coached.
"Jolyn and I have been married for 26 years, and each day I realize just how lucky I was to have out kicked my coverage with my wife," Meyer said. "We had many adventures together of which I talked her into! She always says she is not going to let me talk her into some of our predicaments, but she is always game to explore and experience life."
The Meyers' two sons both graduated from Fairfield High School. Tucker graduated from Rocky Mountain College and is working as a graduate assistant with the football program at Mississippi State in Starkville, Mississippi. Ryder is entering his second year at the University of Montana majoring in business and playing football for the Griz.
"We are excited for a new adventure," Meyer said. "The community of Frenchtown, and the school, has a good reputation. The school has a lot of community support. We feel very fortunate and blessed, for whatever reason we landed in Fairfield and it was a great ride for all of us, my family and kids."