General Information
Mailing address:
P.O. Box 320,
Choteau, MT 59422
Street address: 216 First Ave. NW, Choteau MT 59422
Telephone: 406-466-2403
Business office hours: Monday-Friday, 8 a.m.-5 p.m.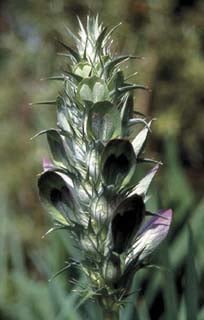 Our History
The Choteau Acantha weekly newspaper was originally established on September 15, 1894 in Dupuyer, Montana, a small rural community some 30-plus miles north of Choteau. The newspaper was established a year after Teton County was carved out of the much larger Chouteau County region. Three communities, Choteau, Bynum and Dupuyer, vied for the honor of hosting the county seat, and the Acantha's original publishers were convinced Dupuyer should be the county seat. They editorialized in favor of their community to no avail. By popular election, Choteau was the overwhelming choice. Ten years later, the Dupuyer Acantha moved to Choteau and became the Choteau Acantha. The newspaper has now been published continuously for the past 119 years.
Our Name
We certainly have one of the more unique names in newspaper lore. The way we understand the story, the original owners called their newspaper the "Acantha" from the Greek root word "acanthus," which can mean a thorn on an Acanthus plant or a spine on a fish. It's our understanding that the first Acantha was founded to be a thorn in the side of those who wanted the county seat in Choteau. Ask any county official around here - we can still be a little thorny some times!
Circulation & Deadlines
The Acantha is the newspaper of legal record in Teton County. The total circulation averages about 1,600 papers per week, including some 1,400 paid subscriptions and about 200 sold at newsstands. The Acantha is published once a week, and delivered primarily by U.S. mail. The deadline to get news into the coming edition is 1 p.m. on Fridays. The deadline for placing advertisements is 1 p.m. on Mondays, and the newspaper goes to press Monday at 10 p.m. It is labeled Tuesday morning and mailed before 4:30 p.m. Delivery time ranges from next day in Choteau to several weeks in some parts of the United States.
Subscription Rates
Print subscription rates for one year are: $34 for residents of Teton County, $40 for out-of-county residents of Montana, and $48 for out-of-state residents. To subscribe, mail us a check in the correct amount and your address. In addition to offering print edition subscriptions, we also offer on-line services and an e-edition. Every print subscriber can set up an e-account with us and obtain a free password to access our e-edition, a PDF file of the entire week's paper posted on-line. We also offer a stand-alone e-edition subscription for $34 so you don't have to wait for the post office to deliver your Acantha anymore. In addition to the e-edition, we continue to maintain a free general news Web site that has community news pages for Bynum/Pendroy, Augusta, Fairfield/Power and Dutton, all small communities within our coverage area.
Advertising Rates
Classified advertising- $6.50 for the first 15 words, then 50 cents per each five additional words or any portion thereof. We offer a cash discount for classified ads of one-half price on the subsequent insertions up to four weeks. For accounts which are charged, the cost is full price for all insertions plus a $1 billing fee.
Display advertising- The per-column-inch cost is $7.00 for regular run-of-press pages and $7.50 for the classified section. Cash payments are required unless a credit arrangement has been approved. Download our rate card.
Legal Advertising- The cost per folio on the first insertion is $14 and $12 on the second and subsequent insertions for all private and commercial entities.
Other Services
The Choteau Acantha also runs a commercial print shop, providing professional letterhead, business cards, envelopes and business forms for customers. The business also stocks a limited supply of office supplies, including CDs and DVDs, stamp pads, markers and pens, envelopes, poster board, much more. The Acantha's professional staff also takes passport pictures by appointment.
Our Staff
Publisher/Advertising Manager: Jeff Martinsen
Editor: Melody Martinsen
Photographer/Printer: Don LaBaugh
Reporter: Nancy Thornton
Reporter/Photographer: Vonnie Jacobson
Advertising Sales/Proofreader/Social Media: Sandra Dogiakos
Photographer: Madison Martinsen
News Tips, Story Ideas & Photo Suggestions Welcome
We rely upon our readers to provide us with news tips and suggestions for stories and photographs. Please share your tips with us by either calling or writing to editor, Melody Martinsen. Also, if you live out of state and want your relatives and friends here to know what you've been up to, share your birthday parties, anniversaries, vacations and special occasions with them through our "Through the Grapevine" feature. Write a paragraph on your event and either mail or email it to us and we'll publish it free of charge.
About Choteau
Choteau is located on U.S. Highway 89 about 20 miles east of the Rocky Mountains in a region called the Rocky Mountain Front. The largest urban area is Great Falls, 52 miles southeast.
The average annual temperature is 43.5 degrees Fahrenheit, but ranges widely. The average heat in July is 66.4 degrees compared to an average cold of 21.3 degrees in January. The average precipitation is 11.36 inches in this dry, relatively windy area (the average annual wind is a 15 mph southwest breeze). The growing season is just 117 days long.
Choteau, the county seat of Teton County, (population approximately 6,073), has a small, but respectable business community, low crime rates and quality schools. The population of the town is about 1,684 residents, governed by a mayor-city council form of government.
The elementary school has 217 students in grades K-8 while the high school has 123 students in grades 9-12. The community also has a hospital, two nursing homes, a retirement lodge, medical and dental providers, numerous churches, a swimming pool, golf course, movie theater, tennis courts, bowling alley and baseball complex. It is flanked on the west by outstanding outdoor recreational opportunities on the Lewis and Clark National Forest and in the Bob Marshall Wilderness. The community also has several taverns and restaurants and Old Trail Museum, specializing in preservation of dinosaur fossils. Choteau also has a small airport and is on trucking routes and the BNSF freight railway. Downtown shopping includes gift stores, clothing boutiques, antique shops, a flower shop, hardware stores and grocery and convenience/gas stations.
For more information on Choteau, contact the Choteau Chamber of Commerce Office at 1-800-823-3866 or the City Office at 406-466-2510.
About the Rocky Mountain Front
The Front forms the seam between the wild lands and wilderness of the Helena-Lewis and Clark National Forest and the foothills and plains domesticated by area ranchers and farmers.
Sparsely populated, the Front is made up of small communities, linked by miles of country roads and highways, that are dedicated to maintaining the special quality of life that makes living here so worthwhile. The Front is a slice out of America's heartland and, in some ways, is a slice out of this country's past. Crime rates are low out here and violent crime is almost non-existent. We don't have gangs in our schools or on our streets, and we still enjoy old-fashioned pleasures like community dances, family picnics and going for a drive in the country.
Our culture and traditions are steeped in the fertile soil and in the wheat and barley and livestock we raise as our top marketable products. Seasons around here include calving, lambing, haying, seeding, harvesting and, in the fall, shipping. When you see cowboys moving their cattle along a roadway, you can bet they live on a ranch in the area and they probably learned to ride shortly after they learned to walk.

We value the wide open spaces, the pristine wildlife habitat, the clean air and bountiful water. We're accustomed to seeing deer in our gardens and hay fields, hearing the yip and howl of coyotes on moonlit nights and watching as hawks and eagles soar over the prairie, seeking rabbits and ground squirrels.
We're proud of our communities and ready with open hospitality for visitors and travelers. Visit us here and you'll begin to realize why life in the country - far from the hustle and bustle of urban America - is such a valuable treasure.
Along the Rocky Mountain Front you can visit wildlife viewing sites that may give you a glimpse of mountain goats, bighorn sheep, elk or white tail and mule deer.
You can visit the Old Trail Museum in Choteau and learn about the vast inland sea that covered this area 80 million years ago and imagine the herds of herbivorous dinosaurs that roamed the shores of the sea, nested in colonies here and reared their young.
You can hike along quiet mountain trails, listening to the sounds of the chattering squirrels and the whisper of the wind in aspen trees. Or, you can get out your fishing pole and go after some of the area's rainbow, cut throat and brook trout in area streams or fish the reservoirs and lakes for walleye and pike.
For more information on recreational opportunities here and the communities of the Front, please request a copy of the Choteau Acantha's annual Visitors Guide. The Visitors Guide is free to subscribers and at brochure stands, but for mailed copies the cost is $5.