The 2021 Power Harvest Fest parade marshals, Marcus and Pam Raba, have lived in Power for 45 years and couldn't imagine calling any other place home.
Hailing from of South Dakota, the couple moved to Power in 1976. "It has been home ever since," Pam said. "You know the saying, 'be it ever so humble, there's no place like home.' That is how it has been for us ever since moving to Power."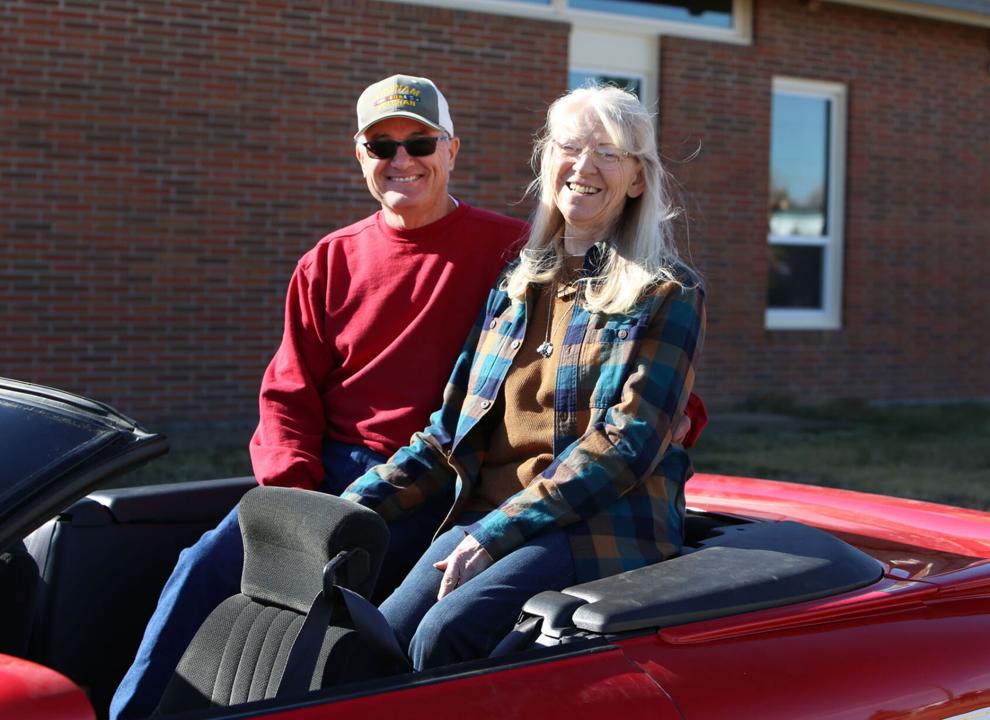 The couple was honored to be selected as this year's grand marshals of the parade. "Power Fest is just part of the community. It is a wonderful weekend, a good event for the community and the funds go to a wonderful cause," Pam said. In fact, Pam recalls being on the organizing committee to start Power Fest.
It started, according to Pam, when community members gathered to brainstorm on ideas of how to raise funds to work on baseball field and from there grew to acquiring land to build a sports complex for the youth of Power. "We bantered items back and forth and in the end, Harvest Fest was the collective selection," she said. It has stood the test of time for more than 30 years. "It has grown from a few activities to two or more days of fun and the funds raised over the years has helped in so many ways. Power has a sports complex to be proud of and volunteers who make it happen year after year."
Pam is excited to see the younger families of the community taking on an active role in making sure Harvest Fest continues as other community members step back a bit.
Both Pam and Marcus have done their fair share of volunteering during Harvest Fest and various other activities in the community. Marcus, who retired in 2019, worked as a grain merchandizer at several businesses in the area. He said some wouldn't recognize a few of the places he worked because they don't even exist today — Power Farmer Electric Co., Coast Trading and Montana Mechanizing. They have either been torn down or are used as storage now, Marcus said.
Marcus is a deacon at Guardian Angel Catholic Church and has taken a more active role in the position since retiring. He enjoys providing a fellowship for community members who are homebound. He also loves wood working and can be found in his shop creating new pieces or working on projects.
Pam went to work for Power Schools in 1987 as the head cook and retired from the position 30 years later in 2017. She misses seeing the students and has been known to substitute from time to time to catch up with the staff and students.
After retiring, she attended Center Quest School of Spiritual Direction and is certified in Directing Ecumenical Spirituality, which opens the door to any and all from all stages and walks of life in both individual and small group settings. "A director or companion is trained to offer guidance and companionship that can help make sense of one's spiritual faith journey," Pam said. "It can help a person interpret significant markers along their path, encourage and help make sense and discern God's active presence in one's life."
Over the past year and a half, the couple has also found time to do a little remodeling in their kitchen. "It is one of those projects you leave for when you're retired," Pam laughed. "Despite some of the setbacks in getting supplies, we enjoy working together and this project has been fun."
Retirement has also afforded the couple a chance to spend time traveling and visiting their family. The couple's three children graduated from Power High School. Their daughter Melissa Dillon lives in Texas and daughter Leesa Williams in Georgia and their son David Raba in Great Falls. They have seven grandchildren, one of whom is deceased.
"Power is a great place to live, raise a family and retire. We are truly blessed," Pam said.