More than 90 residents braved the cold and damp weather to attend the traditional Memorial Day program hosted by the Fairfield American Legion Post 80 and Veterans of Foreign Wars Post 4109 at the Fairfield Community Hall.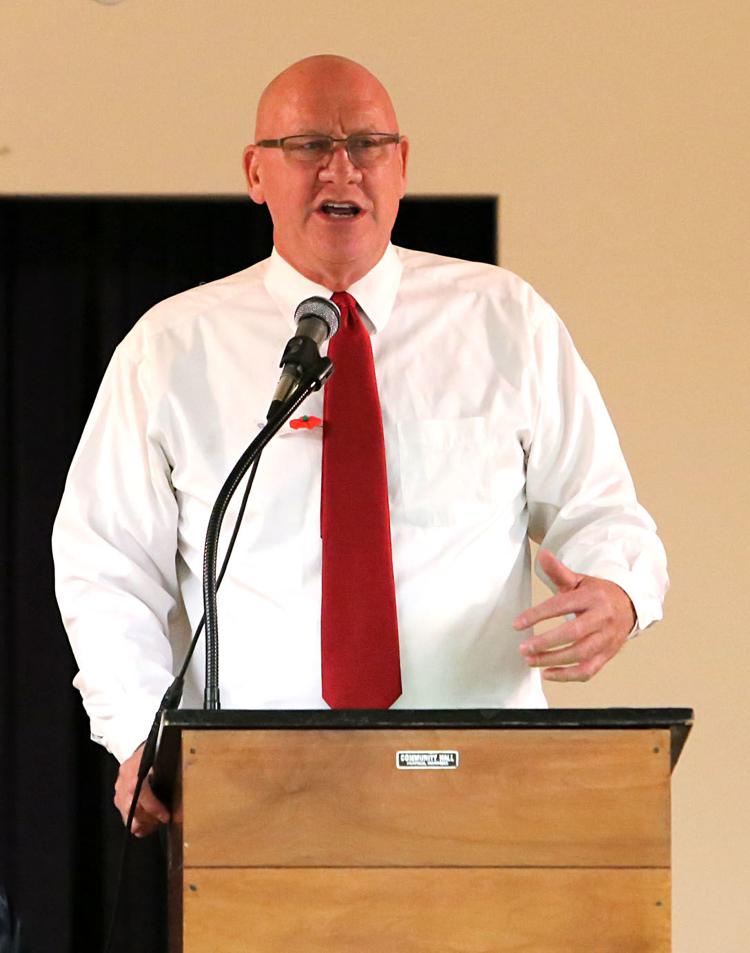 Fairfield United Church of Christ Pastor Phil Maxwell gave the address. He stated Memorial Day has been in place, in some fashion, since the end of the civil war. "It is now a three-day weekend known for huge furniture sales, cookouts, graduation day weekend and the unofficial start to summer," he said.
"Memorial Day's intended purpose is often overshadowed by the activities that celebrate the first long weekend of the summer," he added.
"It is time we reconnect with history and honor those who gave their lives while serving their country," he said. "For everyone who served their country with the ultimate sacrifice there is a spouse, parent, child and/or a sibling left behind."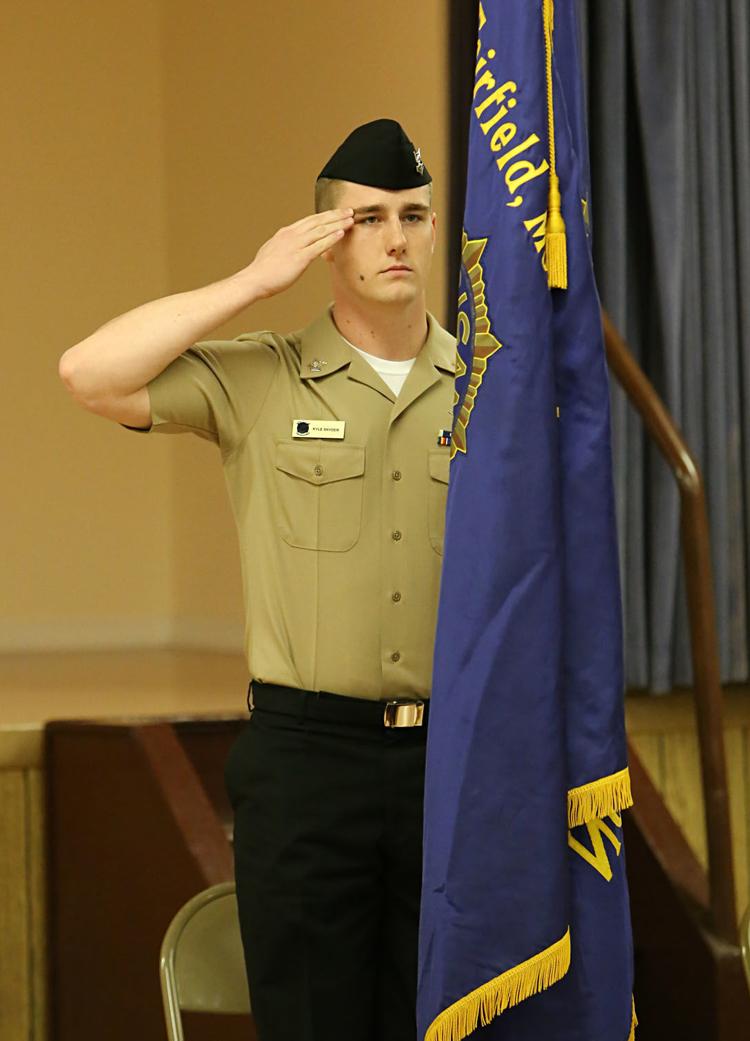 Maxwell explained that a Gold Star family is the surviving family members of military personnel who died in an active duty status. In preparing for the speech, Maxwell said he came across an article written by a woman who is a Gold Star family member.
The article was titled "three things Gold Star families want you to know this Memorial Day." They are: understand why there needs to be a Memorial Day, know that service members die in many different ways every day and do not forget.
Maxwell said some think Memorial Day is solely dedicated to the fallen from decades-old wars. "This is not only about wars of the past, but wars of the present," he said. "All currently serving contribute in some way to protecting our freedom."
Many Americans think about the military members who die in war when remembering on Memorial Day. Others die in military operations during training exercises, or by accident and suicide, Maxwell said. "We need to remember them all."
The last point, and maybe the most important Maxwell pointed out, is do not forget. "That is way Memorial Day is necessary, to honor the fallen, those who have sacrificed so much and to support their families," he concluded.
Joining Maxwell on the program was the Fairfield Community Choir who performed three musical selections. Laurence Vincent, commander of the VFW Post, gave the invocation, and Gary Kasper, quartermaster for the VFW Post, was the master of ceremonies for the program.
Members of the two veterans groups served as the color guard and firing squad for the simulated graveside service.