Setting the deadline for the decennial Census — usually a dull bureaucratic procedure — has been in flux with the COVID-19 pandemic and politics this year. As it stands, the deadline for the 2020 Census is now Oct. 31, but that has gone through multiple changes.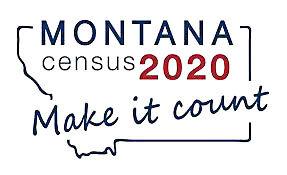 In March of this year, Census operations were set to end by July 31. That was extended to mid-August due to the early spread of COVID-19 in several states. As the virus continued to spread throughout the country, the U.S. Census Bureau then pushed the deadline further, saying it wouldn't complete operations until the end of September. As talk grew of pushing the deadline into October, political arguments among the Trump administration, the federal Department of Commerce and the Census Bureau which it oversees, the National Urban League and several other interest groups muddied the waters, leaving citizens in the dark.
The Census Bureau on Sept. 28 tweeted, "The Secretary of Commerce has announced a target date of Oct. 5, 2020, to conclude 2020 Census self-response and field data collection operations."
This action by U.S. Secretary of Commerce Wilbur Ross seems to go against U.S. District Judge Lucy Koh's injunction on Sept. 24 that extended the deadline to Oct. 31.
On Sept. 29, the day after the Census Bureau published that tweet, Koh attended a virtual court conference saying, "The Oct. 5 date is doing exactly what I enjoined the defendants (Ross, et. al.) from doing. … I just think that an entire schedule that's predicated on an enjoined date is a violation."
Late on Oct. 1, Koh issued a new order mandating that the Census Bureau notify every Census worker by Friday, Oct. 2, that the Census would not end on Oct. 5 and that the deadline was restored to Oct. 31. She also ordered Census Bureau Director Steven Dillingham to file an official declaration with the court that his agency was complying with the orders, and threatened Ross and the other defendants with sanctions and holding them in contempt of court if they continued to violate her orders further.
"Defendants' dissemination of erroneous information; lurching from one hasty, unexplained plan to the next; and unlawful sacrifices of completeness and accuracy of the 2020 Census are upending the status quo, violating the Injunction Order, and undermining the credibility of the Census Bureau and the 2020 Census," wrote Koh.
Having a complete, accurate head count in the Census is especially important for Montana this year, as the state could potentially gain another seat in the U.S. House of Representatives, taken from either California or Ohio. With more than one million residents, Montana's congressional district is the most populous in the nation (and therefore least represented). The American Statistical Society published a report in September saying if the Census deadline was not extended through the end of October, both Montana and Florida could lose this opportunity to gain extra representation.
Montana lost its second seat after the 1990 census, when it had approximately 799,824 residents and only a 67% mail response rate. (The Census records didn't have an enumerated response rate from door knockers listed.) After that same Census, California gained seven representatives; Florida four; Texas three; and Arizona, Washington, Georgia, North Carolina and Virginia each gained one.
Pat Williams who represented Montana in the U.S. House from 1979 to 1997 and saw the state go from two to one representative in his terms, recently spoke out on the importance of a second seat, noting that each House member can only sit on two committees. Montana's current representative, Greg Gianforte, sits on the House Committee of Energy and Commerce, and a few subcommittees. Typically, most representatives have had to balance other interests with agriculture and national parks — two major interests in Montana. "But Montana has more interests than agriculture and national parks," said Williams. "The more members you have, the more policy you influence."
As of Oct. 5, Montana has an estimated population of 1.069 million people, a 60.2% self-response rate, and a 98% enumerated rate (the self-response rate plus the responses from door knockers, drive-through census stations, "Be Counted" sites at public centers like libraries, and other methods). Ninety-eight percent is pretty good, but when considering only three states had a lower enumerated rate than Montana as of Oct. 5, getting those last couple percentage points is important. As of that same date, Teton County only had a 53% self-response rate (with no enumerated date listed). For the 2010 Census, the county's self-response rate was 70.5%.
"The most important thing to know is that Montanans can and should respond to the 2020 Census now while there's still time," said Lt. Gov. Mike Cooney on Oct. 2. "The next 10 years of Montana's future depend on a complete count—our fair share of federal funding, accurate representation in school and voting districts and even the addition of a second U.S. House seat. So don't wait. Do it now!"