Three members of the Choteau Lions Club were recently recognized for their many years of membership and work for the chapter.
The Montana Lions Club statewide district meeting was held in Glendive, and at this meeting, the group recognized member years of service and memorials to families of members who died during the past year.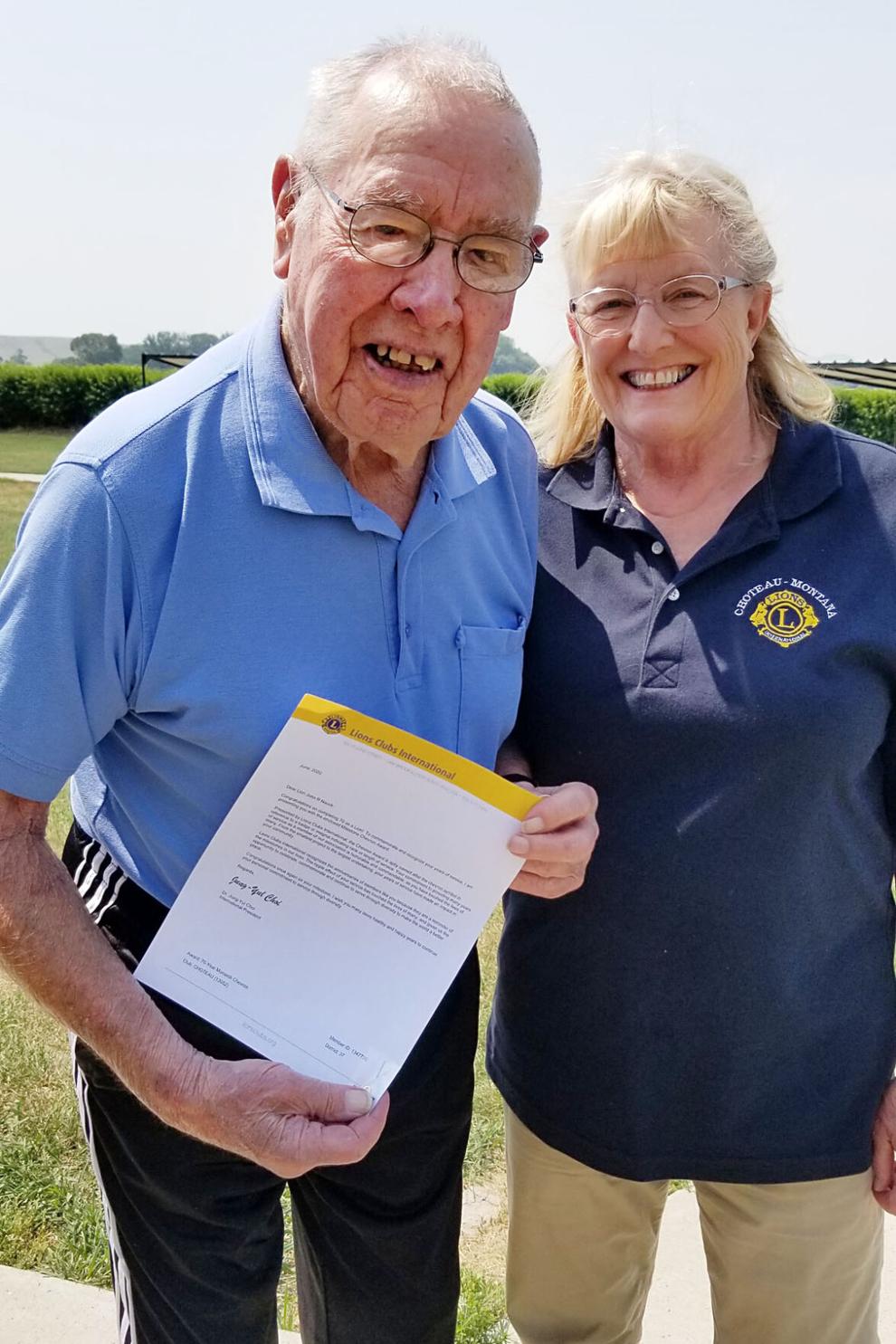 The Lions District governor issued a letter of recognition to Choteau Lions Club member Bob Nauck for his 71 years of service in the Choteau club. Nauck also received a memorial rose in remembrance of his son, Chuck Nauck, who was an active member of the Choteau club when he died last year.
The Choteau Lions Club was chartered in 1927. Bob was sponsored for membership by charter member Cecil Passmore and became a member on June I, 1950. Bob is the longest serving active member in the history of the Choteau club.
Also recognized for their long-term membership of service as a Choteau Lion were Stan Rathman and Don Passmore. Rathman became a member on Sept. 1, 1957. Passmore became a member on April 1, 1970.
Collectively these three members have served the Choteau community through the Lions for 186 years. These three active members are each more than 90 years old and are fondly referred to as the Choteau Lions "Senior Class."
The motto of Lions International is "We Serve," and these three men certainly live that ideal. "All members of the Choteau Lions congratulate Bob, Stan, and Don on their dedication to service," member Clayton Ketcham said. "It's an honor for all Choteau club members to serve with our three 'Senior Class' gentlemen."