Choteau residents were shocked and saddened last week when City Councilman Mark Major, 45, a local business owner and former Extension agent, died Oct. 8 at Benefis Health System in Great Falls after a sudden, catastrophic illness.
Mayor Chris Hindoien said Major became ill over the weekend and was taken by Mercy Flight to Great Falls on Oct. 6. Major had apparently developed an infection that targeted a mechanical heart valve which had been surgically implanted about five years ago. He went into septic shock, and doctors were unable to save him.
Major's funeral will be held on Oct. 17 with viewing at 1 p.m. and the service at 2 p.m. at the Choteau LDS Church. Gorder-Jensen Funeral Home of Choteau is handling arrangements.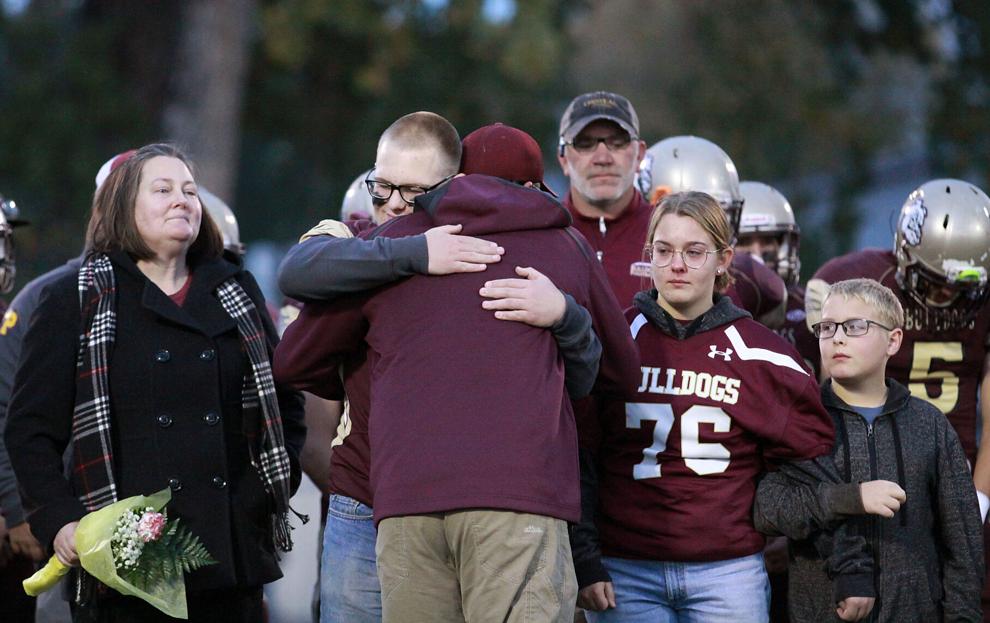 Major had been elected to serve on the Choteau City Council, representing Ward I, in November 2017. In 2021, he filed for a second term, and would have been reelected unopposed by acclamation this fall.
As a councilman, Major worked with community members and city officials to help improve the community. At the time of his death, he was working with another councilman on creating a skate park for Choteau kids and trying to come up with a plan to help Choteau homeowners take care of their property. He also served on the city's annual budget committee.
He told the Acantha in 2017 that he was motivated to run for city government out of a deep-seated drive to help make Choteau the best it can be. "We are very invested here," he said of his family, which included his wife, Carolyn, and children, Rebekah, twins Katie and Jacob, and Andrew.
"I enjoy serving," Major said, adding that his father was the public works director in their community in Utah, and he remembers his dad wearing his best cowboy boots to the City Council meetings, where he had to give his report. As a PWD, he said, his dad ran a snowplow at 3 in the morning and dug graves at the city cemetery among many other duties.
"Councilman Major was one of the first people to reach out to me when I was elected. He was a friend and neighbor as well as an effective councilman," Hindoien said.
"His leadership will be missed by myself and the council. He was always a voice of reason and common sense here at City Hall. He was a person that was easily approached by our community. His willingness to listen, absorb and provide answers to those who asked him was rare in this hyper-sensitive world. I will miss our conversations about our community and the direction we were shaping. His efforts on many issues will continue through the other members of the council and his seat will be difficult to fill. Councilman Major has left a legacy for us to cherish well into the future."
The City Council will begin the process to fill Major's position on the council at its next meeting, Oct. 19.
A native of Utah, Major moved with his family to Choteau in 2007 after he was selected out of five finalists as the new Montana State University Extension agriculture agent in Choteau. He worked in the Teton County Extension Office with fellow agent Jane Wolery for five years. During that time, Major helped farmers and ranchers solve production agriculture problems and worked to support and enhance the county 4-H program.
He also worked on the Extension Service's Horizons anti-poverty project, which has had lasting impacts on the Choteau community. Several of the initiatives from that program include Neighbors Helping Neighbors, the Opportunities for All Scholarship nonprofit and community service expectations for high school students.
As an offshoot of that program in Choteau, the Fairfield community assessed its needs as well. Extension facilitated work groups that recruited businesses and Fairfield School alum to move back to the Fairfield community. The assessment showed the need for an assisted living facility in Fairfield, which came to fruition as Front Range Assisted Living.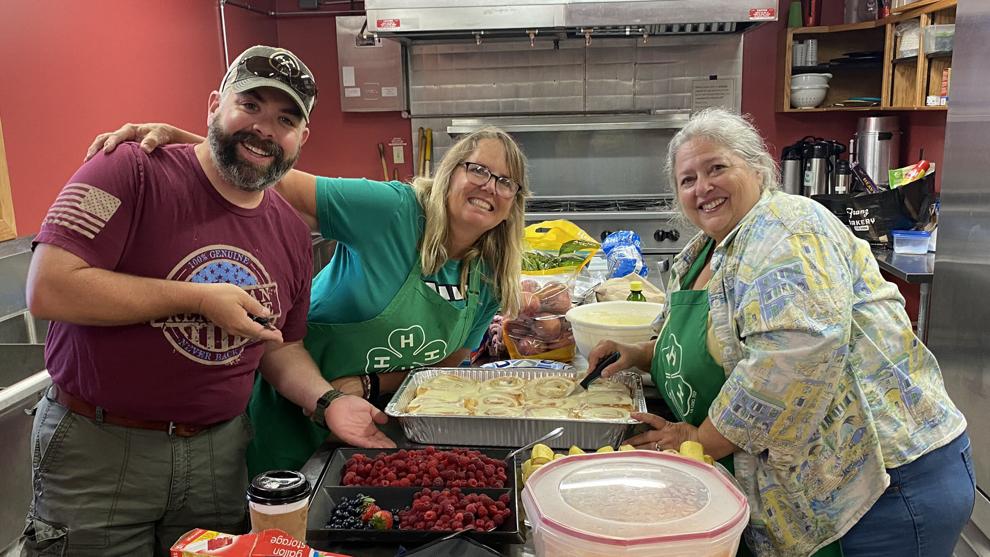 As an Extension agent, Major was integral in starting a shooting sports program in Teton County. He provided leadership and guidance, wrote grants, developed a team of trained shooting sports volunteers and recruited members and families.
After Major left his role as Extension faculty, he became a certified 4-H volunteer and continued to assist with shooting sports. He was active in the 4-H archery classes and provided leadership for the Western Heritage program, even judging and helping with the state event this August.
"We have wonderful volunteers who have shaped the shooting sports program in Teton County, but I have credited Mark with the leadership that got the program up and running," Wolery said. "He and I had spoken about the impact he had while an agent and which parts had lasting impact. I told him I felt one of his largest impacts was in shooting sports."
As an Extension agent, Major volunteered to coach and chaperone a winning parliamentary procedure team to the Western National Stock Show in Denver, Colorado. He took the lead on the livestock portions of the Teton County Fair. "Of the 4-H events, I think he may have enjoyed 4-H camp the most. He had a wonderful voice and I enjoyed listening to him during campfire singing," Wolery said.
Major also coordinated and taught many classes in his five years in his role in Extension, teaching on topics such as pesticide application, marketing and agriculture commodities, GPS, horticulture, cell phone and technology classes and more. He offered services including nitrate testing, plant and disease identification, insect identification, weed seed free hay certification and the shelterbelt tree program. "Though much of the agricultural agent's job is individual consultation on specific producer issues, Mark was outgoing and genuinely liked being with people and offered many classes," Wolery said. "Mark was a good teacher and was good with youth and taught a series of agricultural classes in local schools."
After major left Extension in 2012 to open Broken Arrow Insurance in Choteau and Great Falls, he and his family remained in the community and were very involved in 4-H.
"Mark's reach in 4-H was particularly impactful," Wolery said. He was a 4-H camp chaperone for years as a volunteer, including the past summer, when fires caused a last-minute venue change. "When I called Mark to see if he could serve an as an overnight chaperone since we'd be in Choteau, he had already made the arrangements to do so," Wolery said.
She said many of the county's current 4-H youth and adult alum were influenced by Major either as an agent or volunteer. "I am sure many are struggling with their emotions and grief," she said. "For many of our youth, he has been a constant presence for their entire lives. We want 4-H members to know that we are here for them and encourage them to contact us if they need help processing or want to spend time with us remembering Mark."
Wolery said she truly appreciated Major as a volunteer. "I tried not to overly depend on him, but it was a comfort to know that if I needed, I could rely on him," she said. "He did everything from driving members around town when we did door-to-door food drives to moving the bleachers into place for fair when we were short-staffed to coaching me. Because we had been a team for so long, it was one of those smooth and easy relationships with him as a volunteer."
Wolery said she will always remember that Major made it a priority to greet people. "He did so with enthusiasm and perhaps some oddball phrase he made up especially for you and made you feel that he was genuinely happy to see you," she said.
Major was raised in the Church of Jesus Christ of Latter-day Saints and was very active in the Choteau Ward. He served several years as bishop, concluding that calling in 2018, and remained a teacher in the Young Men's Program. He had also taught primary and was always volunteering to help the children in the church attend stake events.
Major told the Acantha that the experience of being a bishop and having gone through the life-and-death open-heart surgery to have a faulty heart valve replaced taught him compassion, which he thought would be a key skill to have as a council member.
John Buck of Choteau, himself a former Choteau LDS bishop and Major's landlord for his insurance office, said Major served his church well in his years as bishop and with the Young Men's program.
"Mark was a really good guy. He always wanted to do the right thing. That was really important to him," Buck said.
Buck said Major made his family his priority. One of the reasons he left Extension and opened his own business as a broker for the Horace Mann Educators Corporation, was so he would have more flexibility to spend time with his family and attend all of his children's school, sports, music and other extracurricular and church events.
As the COVID-19 pandemic gripped the country, Buck said, Major bought a travel trailer and this past summer he and his family went camping together every free weekend. "He was a dedicated family man," Buck said.
He said he would miss Major's cheerful greetings. "He'd stop in about every day and say, 'How you doing, chief?'"
Wendy Martin, who also rents business space in the Buck building for her Polish Day Spa business, posted on social media, "All of us at Polish Day Spa sending our thoughts and prayers to Mark Major's family. We're sure going to miss all the whistling and happiness in the halls."
Charley Yeager, an ag loan officer at Opportunity Bank in Choteau, also posted about Major's sunny good nature. "Thought and prayers with the Major family," she said. "We're going to miss seeing Mark walking down the street smiling and waving at everyone."
Major was also active in the Choteau Scouting programs. In 2007 Major joined the Cub Scout Pack as a Committee member, and then from 2008 until 2010 he led Cub Scout Pack 51 as Cubmaster. During that time, he worked with his son Jacob as a Tiger adult leader, and in 2014 he served as the Pack's Committee chairman.
When Jacob crossed over from Cub Scouts into Scout Troop 51, Major helped out on campouts and events as an involved parent.
"There were several years when Mark's involvement meant that Scouting could continue in Choteau, allowing Scouts to attend campouts or summer camps when they might not have otherwise been able to," Choteau Troop 51 Committee Chairman Steve Dogiakos, who also serves on the City Council, said. "Mark was so proud of Jacob's Eagle Award, and Andrew's crossover from Cub Scouts to Boy Scouts when he earned his Arrow of Light award (the highest attainment of Cub Scouts)."
Major was a member of the Choteau Education Foundation. He volunteered with the high school football program on the "chain gang," moving the sticks to measure downs during home football games, and he often volunteered in his children's classes at Choteau Public Schools.
Last Friday, Oct. 8, was senior night for the Choteau football team and Mark and Carolyn were planning to escort their senior son, Jacob, onto the field. After tragedy struck, Carolyn, Katie and Andrew accompanied Jacob on to the field and the whole football team escorted them to the 40-yard line in a show of support.
Choteau High School tennis coach Bre Lobdell posted on social media, "I will remember Mark Major for how proud he always was of his kids. … I will never forget the glow and pride he had for Katie at the state tennis tournament. Katie played her heart out. They were long days, and every time she came off the court her parents were waiting with open arms, so incredibly proud of her. I just so happened to help coach Katie and Andrew… so I witnessed this firsthand. I'm thankful for that. He was an advocate for his kids and there was no doubt how much he loved them."
Major had recently joined the Teton Antique Steam and Gas Engine Association, where he reveled in driving the little old farm tractors and helping clean the grounds and buildings for the TASGA Threshing Bee last month. One of the group's younger members, he was immediately put to work on clean-up and repair projects, like fixing the floor in the Homestead House.
He was also a past member of the Choteau Jaycees, where he enthusiastically helped with the annual Christmas Caring Tree gift drive for children and adults in need. His wife, who also worked on the Caring Tree project, said Mark was always first in line to get his load of presents to deliver to families here. He said it wasn't Christmas until the Caring Tree packages were delivered, she said.
A complete obituary for Major is published in this week's edition. Memorial donations are suggested to a college fund for Rebekah, Jacob, Katie and Andrew. The fund is being established at Opportunity Bank of Choteau.
One of the first donations to this fund came from Fairfield potter Andrew Watson, who participated in the Benefis Teton Medical Center Foundation's Shadows of the Past art auction last weekend in Choteau. Watson made beautiful fish-themed pottery vases for the tables at the auction. Those vases were then sold to auction goers, with part of the proceeds going to BTMC Foundation. Watson is donating a portion of his proceeds to the children's education fund.
Zane Drishinski of Conrad, the auctioneer at the Shadows event, is also donating his auctioneer's fees to the Major children's education fund.
The family is also planning to establish a GoFundMe page to accept memorial donations.