Two Fairfield volunteer firemen are building on a "Home Safe" program they started last year in Choteau. The firemen will be providing the service again this year on July 3.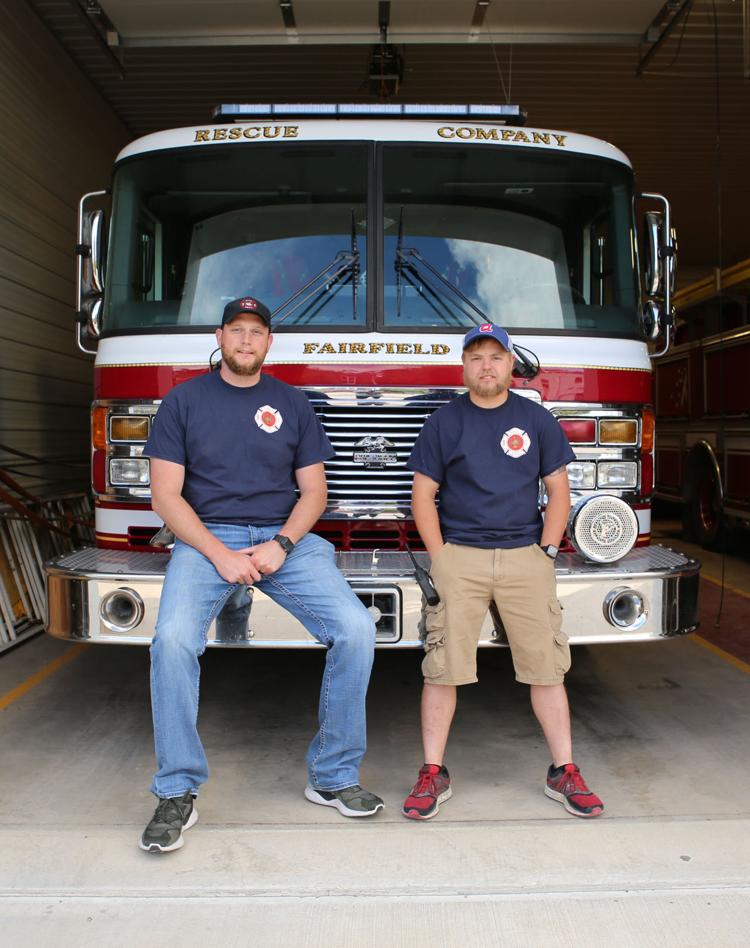 Robert Rhodes and Adam Schilling said the Home Safe program is a way for firemen to show their appreciation for the support they've received in Teton County. The two men (with possible help from others at the Fairfield Volunteer Fire Department) will provide free rides home for anyone who shouldn't be driving after drinking acholic beverages while attending activities in Choteau.
"We would rather drive someone home and make sure they arrive safely than be called out to an accident in the early hours," Rhodes said.
The idea for the service was formulated following the death of Choteau High School alumnus J.J. Werdal on July 4, 2018. Werdal was killed in a one-vehicle rollover on U.S. Highway 287 seven miles southwest of Choteau. Rhodes was a friend and a brother in wrestling to Werdal. Rhodes said he knows how hard it was on Werdal's family and friends following his death — if they can help prevent someone from drinking and driving, they are happy to offer the service.
Last year, the men offered the free ride service in Choteau on July 4, which doesn't involve as much drinking as July 3 traditionally does. They elected this year to change to July 3, knowing there will be events such as the Legion Meet and Greet at the Choteau Rodeo Grounds from 7 p.m. to midnight and other activities downtown.
The two firemen are hoping for additional firemen from Fairfield to volunteer to help with the program this year and to expand the service in years to come and have more volunteers involved. They are excited about the program and hope other firefighters throughout the county are interested in joining forces and offering a similar service during Dutton Fun Day and Fairfield Swim Days.
Rhodes and Schilling attended a Choteau Fire Department meeting and shared the program with that group and received positive feedback.
They will begin offering rides starting after 6 p.m. on July 3 and will go until 1:30 or 2 a.m. on July 4. Anyone needing a ride can call 750-5926 or 590-0827.
"We are hoping everyone has a fun and safe Fourth of July," Rhodes said.