Retired Choteau Mayor John "Jack" Conatser, 69, who helped steward the city through the construction of a new wastewater treatment plant and the creation of a new economic development board, died July 8, 2018, at home after a long battle with cancer.
The funeral will be Monday, July 16, at the Choteau United Methodist Church at 11 a.m., followed by a reception at the Stage Stop Inn. Cremation was under the direction of Gorder Jensen Funeral Home with interment of ashes at a later date.
Conatser, a retired heating contractor who volunteered as an emergency medical technician, had served as Choteau's mayor for the past four and a half years. His declining health forced him to resign on June 5.
Presiding over his last City Council meeting, Jack said, "It's been four and a half years of fun and some agony in there. But mostly fun."
He said one of the things he was most proud of as mayor was helping to establish the Choteau Area Port Authority, a board that is charged with helping the community pursue economic development efforts.
CAPA Board Chairwoman Mary Sexton on Monday said, "Creating business activity in a small town is tough, but Jack was passionate about bringing more opportunity to Choteau and the area. His positive, 'can do' attitude was infectious; he knew how to pull people and ideas together. Hopefully, parts of Jack's vision for our community can be realized."
Dan Lannen, a city councilman who was appointed as mayor after Conatser resigned, said on Monday, "Jack worked very hard to improve the city of Choteau. He was very easy to work with as a city official. I greatly miss him as a friend, neighbor and working with him in the city government."
Mandy Wick, president of the Choteau Chamber of Commerce, said, "Jack was a great supporter of the Chamber of Commerce. The Chamber could always count on him to endorse and back all our activities and endeavors. I will miss him greatly not only in his capacity as mayor but also as a friend."
In 2001, the Montana Highway Patrol recognized Conatser and fellow Choteau resident Dan Huidekoper for meritorious service as Good Samaritans who gave life-saving medical help to a Choteau woman who had been seriously injured in a two-car accident south of Choteau on Sept. 17, 2000. Conatser and Huidekoper were both off duty when they came upon the wreck and provided critical aid.
Conatser started with the Teton County EMS in 1997 and served as an active member of the Choteau ambulance crew through 2003.
Teton County EMS Director Deb Coverdell on Monday said that Conatser was just retiring when she got started but continued to mentor new EMTs for many years.
"Jack had mastered the ability to remain calm in a stressful situation and used every event as an opportunity to teach the new EMTs to better themselves," Coverdell said. "He was a very selfless EMT and made sure his patients were a priority and his partners came in a close second, always taking care of others first."
The son of a Methodist minister, Conatser was the only child of Charles and Laura Conatser, born in Glasgow on Dec. 21, 1948.
Following his father's ministry, Conatser grew up in many towns in Montana, including Glasgow, Superior, Lavina and Moore, where he graduated from high school in 1967. He married Jonnie Ruth Brottem in 1971, and later that year they moved to Choteau.
He loved the community of Choteau and instantly became involved in volunteer activities. He coached Little League and Babe Ruth baseball for more than 20 years and was a member of the Choteau Jaycees for many years as well.
He went to work for Petrolane here and stayed with that company until 1986, when he moved to Malta to manage Ezzie's Wholesale Propane Sales.
After just two years though, the family returned to Choteau and Conatser started his own heating and furnace company, Professional Gas Service, which he operated until Oct. 15, 2007, when a rare lung illness forced him to sell the business and head to Seattle for treatment.
In November 2007, he underwent a double-lung transplant at the University of Washington Medical Center, giving him a second chance at life after pulmonary histiocytosis X ruined his lungs. He was forever grateful to his donor and her family.
Conatser was also a member of the Choteau Lions Club for more than 25 years, serving twice as club president. He worked on countless Lions Club community projects, including helping the Lions build a new swimming pool for the Choteau community.
Lions Club member Steve Dogiakos on Monday said, "Jack recruited me into the Choteau Lions Club and helped me bridge the gap from being someone who just lives in Choteau to an active and service-oriented member of the Choteau community."
Lions Club President Al Kostelnik said, "Jack had tremendous commitment and service to the community, not just in Lions Club but in many areas."
Conatser's other interests included making his own hunting decoys, hunting for waterfowl, fishing for perch or walleye, camping, visiting his children and grandchildren and worshiping with his congregation at the Choteau United Methodist Church, where he served on various boards. He also served on several city and county boards through the years.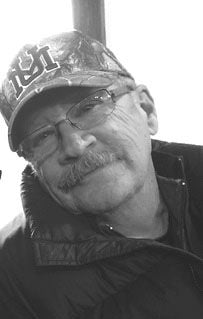 In addition to his wife, Conatser is survived by his daughter and son-in-law, Lori and Craig Rogers and their sons, Kayden and Carson, all of Las Vegas, Nevada; and his son and daughter-in-law, Tim and Carly Conatser and their daughters, Chloe and Cammi, all of Belgrade. He also leaves behind a group of friends called "Antelope Camp."
He was preceded in death by his parents and his aunt, Ruby Conatser Fitzgerald of Choteau.