Starting a business is simultaneously exciting and terrifying for all the same reasons.
The prospect of being your own boss and having complete control over your life brings with it a sense of relief and joy while also making you think, "Oh boy, it's all on me now."
In more than five years of helping entrepreneurs turn an idea into a profit-making venture, I've helped 71 businesses launch. I've even started and closed two myself. The most important thing I've learned is — you can't do it all.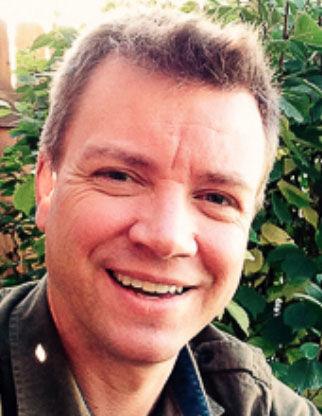 Most entrepreneurs are fantastic at the thing they do — food, architecture, building stuff — but often lack the business acumen needed to make a business pass the test of time. Statistically, the U.S. Small Business Administration (SBA) reports roughly two out of 10 businesses last one year, half open and close within five years, and only 30% stay open a decade. The stats are even worse for companies being purchased by another person.
So, when you're starting a business, what are the things to be aware of? It's been my experience entrepreneurs who do these three things create an environment that may help them stand the test of time.
•Build a team of advisers. Face it, you're not an expert in everything. Start with this acronym: BAIL — Banker: everyone will need a banking relationship of some kind. Accountant: If you're not a Certified Public Accountant, there's a lot about money you probably don't know. Insurance: got stuff, must insure. Lawyer: solid contracts, agreements, waivers and other legal protections are the best way to help avoid catastrophic mistakes down the line.
Think of this as an investment, not an expense. You could also add a business adviser, real estate agent or other subject matter expert relevant to your industry. There are dozens of free resources providing no-cost, one-on-one counseling to entrepreneurs through economic development organizations and other partners in your area.
•Understand your customers. Very specifically, who are they? How many of them are there? What problems do they face? Creating an innovative solution to a customer's problem is the best way to build a business. If you're a homeowner but there are no plumbers in your area, the homeowner has a problem. If you're a plumber with a skill set to address those needs, congratulations, you have a business opportunity.
•Understand your costs. Remember that thing I mentioned about not being an expert in everything? Well financial management is a learnable skill. As a business owner, money decisions are 100% on you. A bookkeeper may be able to help enter data into software, but the final decisions related to what to do with that information are the responsibility of the owner.
I'm sure many of you saw this headline and thought you were going to get the step-by-step on how to legally create your business. That's a question we field daily. We have that checklist for you and are willing to share it for free. Email me at JNitschke@GrowGreatFalls.org. But when it comes to the most important things to know when starting a business these are those. Build a team. Know your customer. And actively manage the money.
Jason Nitschke is the Small Business Development Center regional director serving Glacier, Teton, Toole, Pondera, Cascade, Judith Basin and Fergus counties. He is also vice president at Great Falls Development Authority, a nationally recognized economic development organization. For more resources, visit growgreatfallsmontana.org, sbdc.mt.gov and www.sba.gov.