¬ Power resident Chris Borst celebrated the official opening of her new practice, Front Range Family Psychiatry, in Choteau June 16.
Borst is a psychiatric mental health nurse practitioner, meaning she can evaluate and diagnose illnesses/disorders and prescribe medication.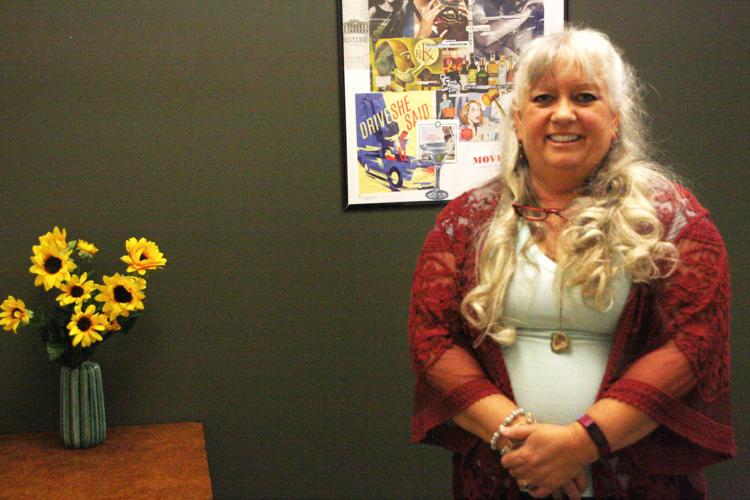 "I chose Choteau for a couple reasons," she said. "It's the county seat, so more people often have reasons to come here already. And I love Power and love living in a rural area, but we're only 30 minutes from Great Falls on the highway. Here, I can see people from all the nearby communities — Power, Bynum, Heart Butte, Fairfield — and I can save them a longer trip to Great Falls."
Borst is also a Doctor in Nursing Practice and an Advance Practice Registered Nurse who teaches nursing classes at Montana State University's Great Falls campus. Right now, she plans to be available in Choteau on Tuesdays and Wednesdays from 8 a.m. to 5 p.m. and continue teaching in Great Falls on the other days. Later, one of her graduating students may also work in the Choteau office.
Borst became a nurse later in life, but it is now one of her passions.
"My first degree was in biology, and at first I thought I wanted to go to med school, but it turns out I didn't want that," she explained. "I did a lot of different jobs. I was a pharmacy tech. I owned an indoor golf place in Great Falls for a while. I realized I liked nursing because I got to be at the bedside. I liked spending quality time with patients."
After working as an intensive care unit nurse for 10 years, Borst went back to school to get her doctorate. She became interested in mental health care when she saw her daughter struggling with substance abuse.
"My daughter got into using meth, and when she tried to get help, I saw how broken the system was," said Borst. "I wanted to help."
The more she studied, the more behavioral health issues — like addiction, traumatic brain injuries, attention deficit hyperactivity disorder and Alzheimer's disease — fascinated her.
Borst can see people from all walks of life: children, adolescents and adults. She offers a range of services from psychiatric evaluations, medication management, psychotherapy and tele-psychiatry through a HIPPA-compliant program called Doxy. A patient's initial session at Front Range Family Psychiatry will typically last longer than an hour, as she goes through one's medical and psychiatric history, education, growth and development. She then evaluates what is happening in the patient's life at the present time. Follow-up sessions are usually 45 minutes, every two minutes until any medications are stabilized. She made it clear, however, there is no time limit on seeking help.
"The whole reason I started my own practice was because I wanted to sit with people for as long as they needed. I didn't want a corporation telling me I had to see different people every 15 minutes," she said.
After medications are stabilized and the patient is feeling better, she may only see him or her once every six months to a year. For those who need extensive therapy in addition to what she offers, she can help refer patients to someone else who works well for their situation.
Those interested in services from Front Range Family Psychiatry can call 478-5510 or go to frontrangefamilypsych.com to make an appointment. The website is enabled to connect patients to a secure patient portal to manage their appointments. The office is located at 124 Main Ave. N. in Choteau, in the back of the Pivot Physical Therapy building.
Borst accepts a wide range of insurances, including Medicare, Medicaid (which is in the final stages of being set up), TriWest, Blue Cross Blue Shield, Humana and Aetna. She said she is also working on getting set up for Tricare. She also offers a self-pay system for patients who would prefer to not go through insurance.
Borst wants people to know that one doesn't need to have severe problems to come to her for help.
"A lot of people are just anxious and need to sit down and just talk with someone," she said. "I can listen and help people develop extra coping skills and be someone to tell them, 'Hey, try this.'"
"Even if they don't need an appointment, I hope people drop by just to say hi and meet me," Borst said. "My main hope is that people will eventually see mental health as similar to physical health, something that they feel comfortable going to a professional for."