After a year's absence and scaling down the activities a bit, the three days of activities during the 2021 Swim Days celebration were well received and attended and raised money for the operation and maintenance of the Fairfield swimming pool.
Swim Day treasurer Marci Shaw said she was just going through the money raised but feels the profit this year will be above average. For the past several Swim Day celebration, the community has raised $20,000 to $25,000.
It will be a couple weeks before the expenses are paid and the final amount raised is tabulated, she said, adding, "Another good year. Class reunions and sponsorships from businesses and individuals for specific events make a huge impact."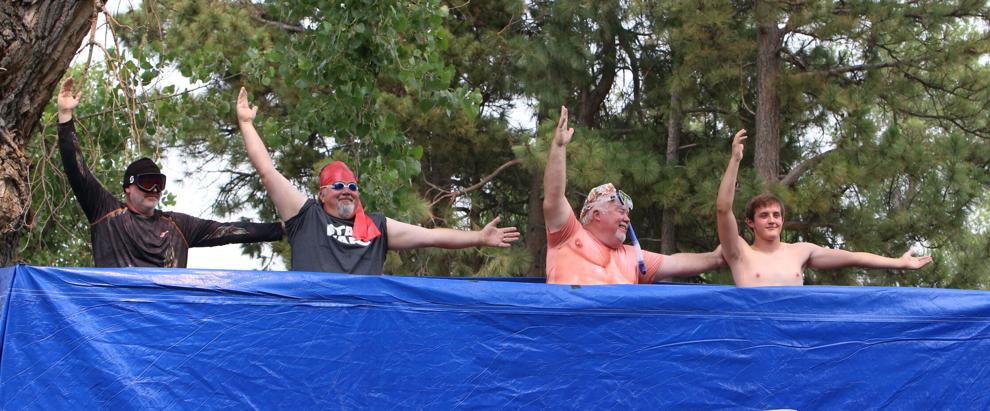 Members of the Fairfield Junior Women's Club and friends chaired the 2021 celebration. The group thanks the community for its support at Swim Days. "We thank everyone who came together to put on another fantastic Swim Days," Sherlyn Lear, spokesperson for the group, said. "The support of the volunteers was essential to the success of the event. Everything came together and we were able to raise money for our pool and our kids."
Throughout Swim Day there were several winners crowned. This year, artists were asked to create projects around the state of Montana theme. There were a dozen entries into the competition. Kelcy Bouma won both first and second place with a Montana Map in a window and Montana cribbage table and Nikki Gulick took third with a Montana metal art. The two winners received prizes and their creations were auctioned off in the live auction to raise a combined $700.
Eighty golfers participated in the scramble Friday at the Harvest Hills golf course. The first-place team members were Taylor Ratliff, Trase Caffyn, Spencer Ratliff and Trey Caffyn.
Mike and Adam Schilling won the corn-hole tournament, defeating Marshall Lagge and Nate Batson in the championship match. In third place were Jaden Norheim and Cooper Christensen. The top three teams received cash prizes.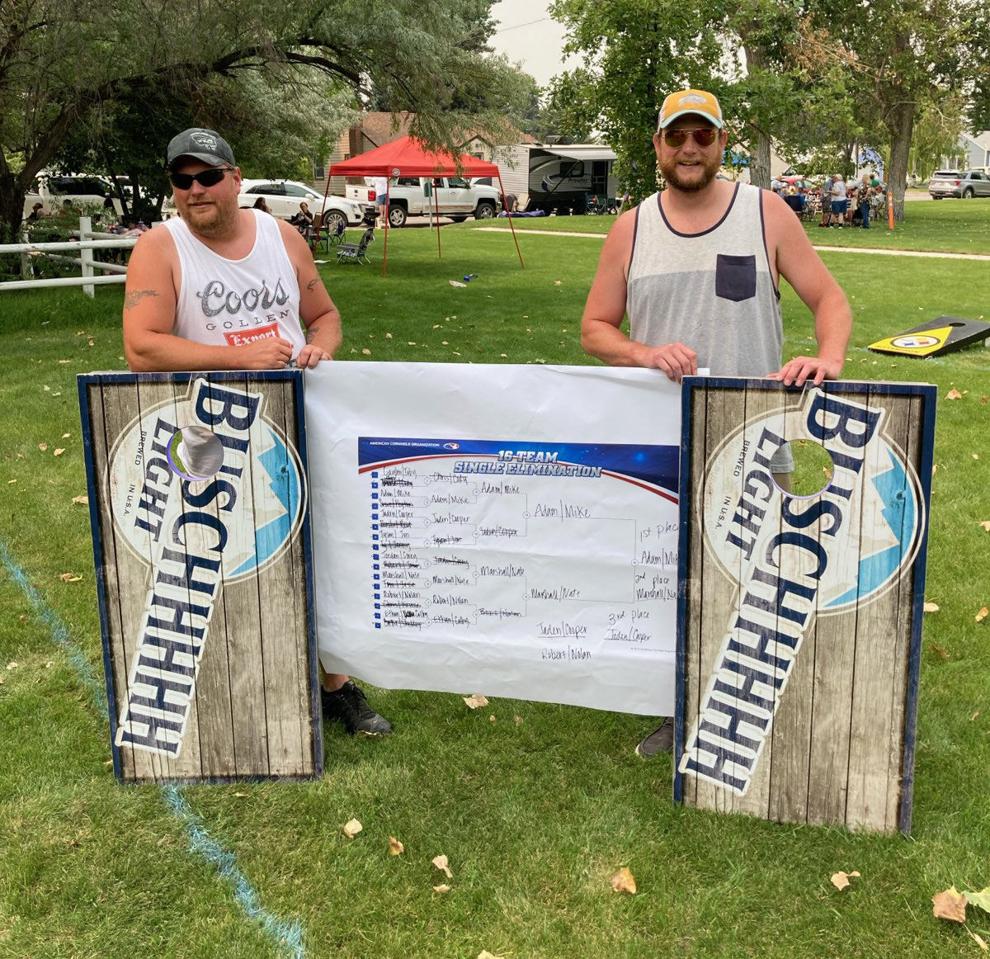 The winners in the car show were — trophies: number one car, Lenny Preston, 1964 Chevy Malibu; best pickup, Jerry Lawson, 1953, Ford F100 pickup; best bike, Amy Oakley, 2006 Fab Boy Harley Davidson; T-shirts: Lou Fladstol, 1997 Ford Mustang; Dale Pimley, 1956 Ford F100; and Cory Wells, 1970 Chevelle Wagon.
Tony Hershey organized the car show and made the trophies and his daughter Alissa Hofer donated the T-shirts from her business, Crafty MT Mama.
The winners in the Swim Day 2021 parade were:
•Drill team — Sparkettes of Montana, first.
•Pet and Doll — wagon: Katie Dalton and children "Blooms in the Sun," first;
motorized: "Fun in the Sun beach party," Beachy family, first ; walking group: Fairfield Girls Scouts, first.
•Non-commercial — "Freedom of the Bench, Fun in the Sun," Teton Antique Steam and Gas Association; Fairfield Class of 1971, second; Fairfield Class of 1991, third.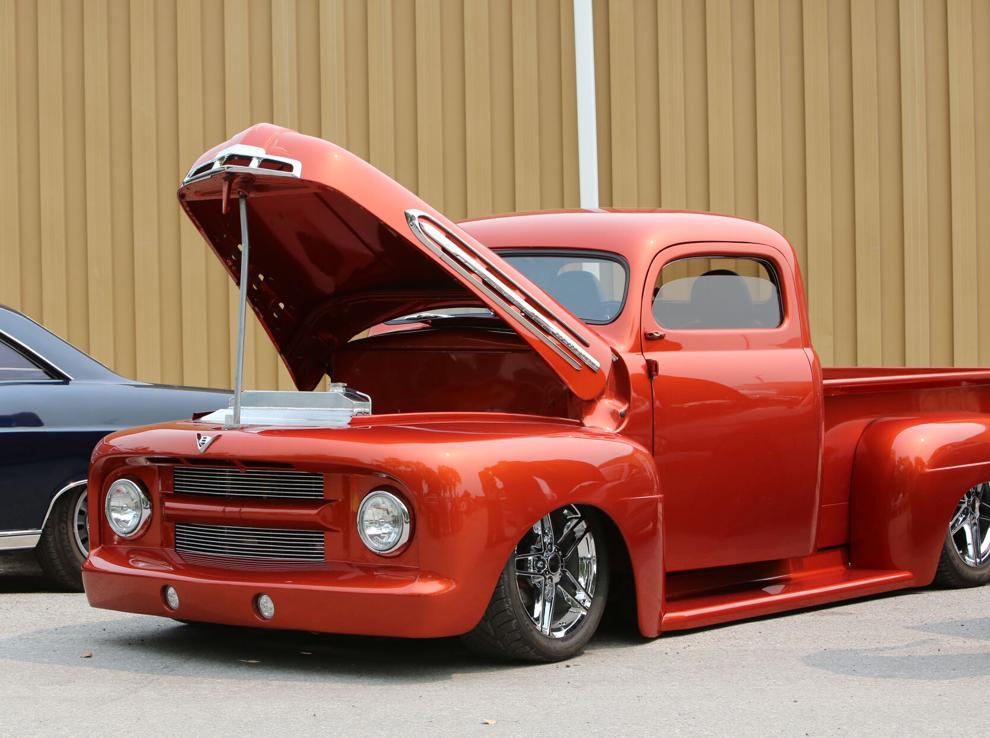 •Commercial — "Camping with the critters," Shear Delight, first, winner of the traveling trophy for the year; Camping, First Bank of Montana Fairfield, second; Pontoon boat Stray Bullet Upholstery, third.
•Antiques & Classics — Harold Klinker, Fairfield, 1967 Doge Polara, first; Jim Trainor, Fairfield, 1955 Ford Town Sedan, second; Stan from Sun River, 1956, Handy man Wagon, third.
•Horses — Madi Hatch, Fairfield, first; Axel Hatch, Fairfield, second; Katie Hatch and Gunner, Fairfield, third.
•Street Rods — Jerry Lawson, Great Falls, 1953 F100, first; Dave from Choteau, 1976 Blazer with 1972 Compact trailer, second.
•Restored Farm Equipment — Cody Klotz, Dutton, 1944 John Deere Model B, first.
•Corvettes — Rochelle from Great Falls,1981 Corvette, first.
•Mustangs — B. Graff, Great Falls, 2007 Shelby GT 500 convertible, first; Alan Graff, Great Falls, 2011 GT, second.
Raffle winners were: kids wheel barrow with goodies donated by Ben and Pandora Rhodes, Eva Hershey; Yeti Cooler donated by Miller Coors, Eva Hershey; Garden Basket donated by Gary Kasper and Company, Kari Ottness; television package donated by VJs Studio and Shear Delight, Glen Rosenbaum; and charger donated by First Bank of Montana, Eva Hershey.
Button items were donated by Jon's Automotive, Frontline Ag Solutions, RPH Irrigation and VFW and were won by Emilee Lear, Eva Hershey, Meagan Caffyn, Terrie Pearson and Liz Anderson.
Stephanie Balkey won the money chest for being the closes to guess the correct amount.
Live auction buyers: Montana craft items, Merv Carper, Phil Maxwell and Jason Stott; banana cream pie made by Marlene Konen, Bill Pearson; Traeger grill donated by New Life Church and meat by Bill Norris, Mike and Shelly Johnson; Quilt hanger donated by Ward Fifield, Brent and Carrie Ottness; quilt donated by Carrie Ottness, Meagan Caffyn.