This week, Choteau abounds with late October activities including costume contests, music at local bars and an Oktoberfest event for families at the Weatherbeater Arena.
Halloween events start on Thursday, Oct. 28, at Copper Creek Coffee. Owner Brian Colesworthy is inviting everyone for a "Ladies and Witches" night costume party starting at 6 p.m.
There will be a $10 admission charge, and those attending are encouraged to wear costumes. Awards will be given for best group costume, most funny costume and most creative costume. There will be hors d'oeuvres served and everyone is encouraged to play "Scary Movie Trivia."
On Saturday, Oct. 30, the Choteau America Legion Club is hosting a costume contest at 10 p.m. and will award prizes for first, second and third places. The bar will also have open jukebox music and drink specials.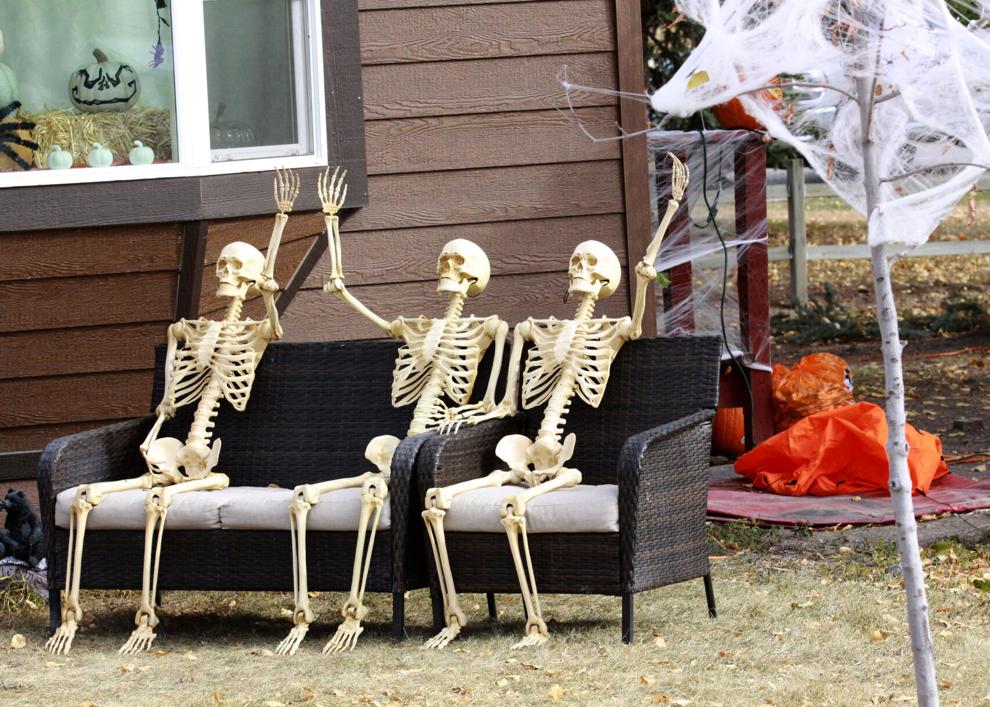 The Antler Bar is also hosting a Halloween party on Oct. 30. Raging Dragon Karaoke will be at the bar and there will be drink specials and prizes for costume party winners.
Also on Saturday, Charley Yeager and friends are putting on an Oktoberfest gathering from 12 noon to 5 p.m. This family-friendly event will include craft and artisan item sales by local vendors, drinks from Copper Creek Coffee, a smoked brisket plate prepared by Josh Durocher, a cornhole tournament, prizes for best adult and kids costumes and games for children. Admission is free.
The planning committee for this event includes Yeager, Grace Norstedt, Kami Boulton and Khris Lancaster, all of whom are employees of Opportunity Bank of Choteau.
Yeager said they all wanted to do a fall festival type of event and selected Halloween weekend for their first try.
She said she wanted the event to be family friendly and was inspired by her memories of going to the Choteau Jaycees Halloween party when she was a little kid rather than plodding through two feet of snow to go trick-or-treating. The Jaycees club here disbanded years ago and that event is no longer offered.
Yeager said vendors signed up so far include Copper Creek Coffee, Magon Miller with her Zyia Active clothing, Shelby Wrzesinski with leather goods, Madi Sutti with leather goods and home décor, Yeager Painting, Sage Mountain Designs, Kacey Pilon with Prairie Fire Design jewelry and 1889 Clothing and Accessories (Charley Yeager).
Additionally, she said several businesses are sponsoring children's games. Yeager Painting will have a fishing booth; Miller is hosting a goat roping and witch toss; Pivot Physical Therapy, S&K Custom Fencing of Belt and the Teton County CattleWomen are all hosting children's games. Chloe Hanusa will be there doing face painting.
Josh Durocher and Opportunity Bank are organizing the cornhole tournament. Boards and bean bags will be provided. Registration will be from noon to 1 p.m. with the first round starting at 1 p.m. Walk-ups and all ages are welcome to participate and there will be prizes for the winners.
For more information on the event or to sign up to sponsor a children's game, call Charley Yeager at 406-466-3157 or 406-590-1255.
On Halloween, Sunday, Oct. 31, the Living the Word Church in Choteau (formerly the NewLife Church) will host a youth party at the church from 7 to 9 p.m. Kids can play video games, board games, pool, ping pong and foosball and there will be candy for everyone.