The Joint City-County Library Board, meeting June 18, was delighted to announce that the Choteau-Teton and Fairfield-Teton Public Libraries are each receiving a $12,000 donation from 3 Rivers Communications. (The Dutton-Teton Public Library is not quite in the telecommunication company's service area.)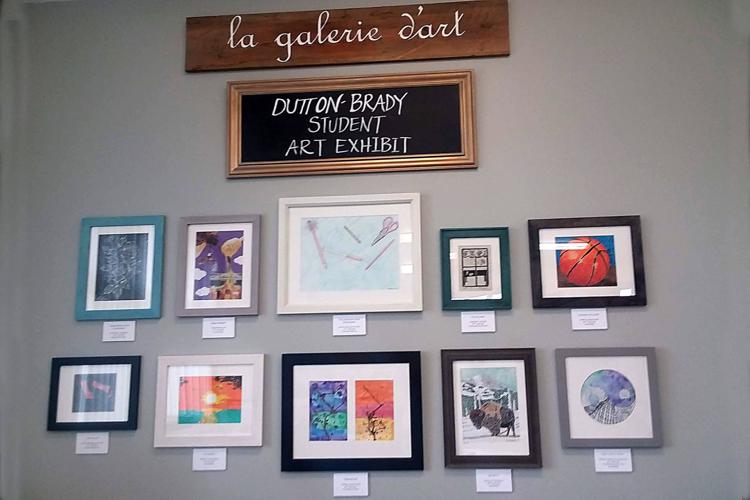 Fairfield Librarian Brett Allen said he had "half a dozen good ideas" on how to use the donation. Permanent shelving throughout the adult and children's sections of the library was a major thing on the library's wishlist, he said, as well as additional shelving in the library's storage room. "If we can clear out the shelves to more permanent shelving, we will have more space for designated seating for those who just want to sit down and read," he said.
Allen also said improvements to the computer area would be nice; replacing the folding tables in the computer area with nicer-looking permanent tables and purchasing a new computer server are also on the list. "It's all about reorganizing and revitalizing the library," he said.
"This is a wonderful, very significant donation. We're all very grateful," said board Chairwoman Karen Ferris.
Library board member Jean Harman shared photos of a new art installation in the Dutton-Teton Public Library that has been created in memory of Emma Loney, a Dutton-Brady Public School student who died in a car accident with her mother in May. Harman's daughter painted the wall gray and hung framed pieces from Dutton-Brady art students in grades K-12 there for all to enjoy. A couple pieces from Loney are also featured, including a self-portrait. "The collection of art selected shows a wide variety of media, but also a wide range of style and individuality," Harman said. Later, the library plans to invite local artists to share their work in the space, as well.
In other action, the board moved to submit its preliminary 2020-2021 budget to the Teton County Clerk and Recorder's Office for finalization.
Teton County Clerk and Recorder Paula Jaconetty said the board will not receive its official assessment from the Montana Department of Revenue until August, so cost of living adjustments and inflation rates won't be calculated into the new budget until then.
The total budget for all three libraries last year was $163,349. There are two separate levies that are taken out to contribute to that amount: one special levy from 1998 appropriates $45,000 to the libraries and another authorizes the libraries to levy up to an additional two mills.
Ferris at first expressed concern that the total expenditures looked to be too high, but Jaconetty assured everyone that the budget projections were right where they were supposed to be. The library board has $41,052 in un-levied revenue that they are authorized to use to cover costs, if need be.
"Our library board is always very conservative with their spending, and we appreciate that as county taxpayers. They always do a great job," said Jaconetty.
As June 18 was the board's last meeting of their fiscal year, they went through election of officers with Ferris retaining her role as chairwoman, Margi Corey retaining her position as vice-chairwoman and Diana Levine remaining as secretary.
The board's next meeting is scheduled for Sept. 17 at 6:30 p.m. at the Fairfield-Teton Public Library.