The Roxy Theatre in Choteau has invested in a new stainless steel popcorn machine, replacing a Cretors Hollywood that was shipped to the Roxy in 1951.
Owners Sue and Larry Schilling said the Hollywood machine had a 16-ounce popper kettle. They don't know what the theater did for popcorn before 1951.
"This machine has served us well," Sue Schilling said. "This past 18 months we have depended on it more than ever, but there were features it has that no longer work and we couldn't get the parts anymore. We have over the years rewired and replaced parts and felt like it was time to replace it. We plan to keep it for now and refurbish it as much as we can."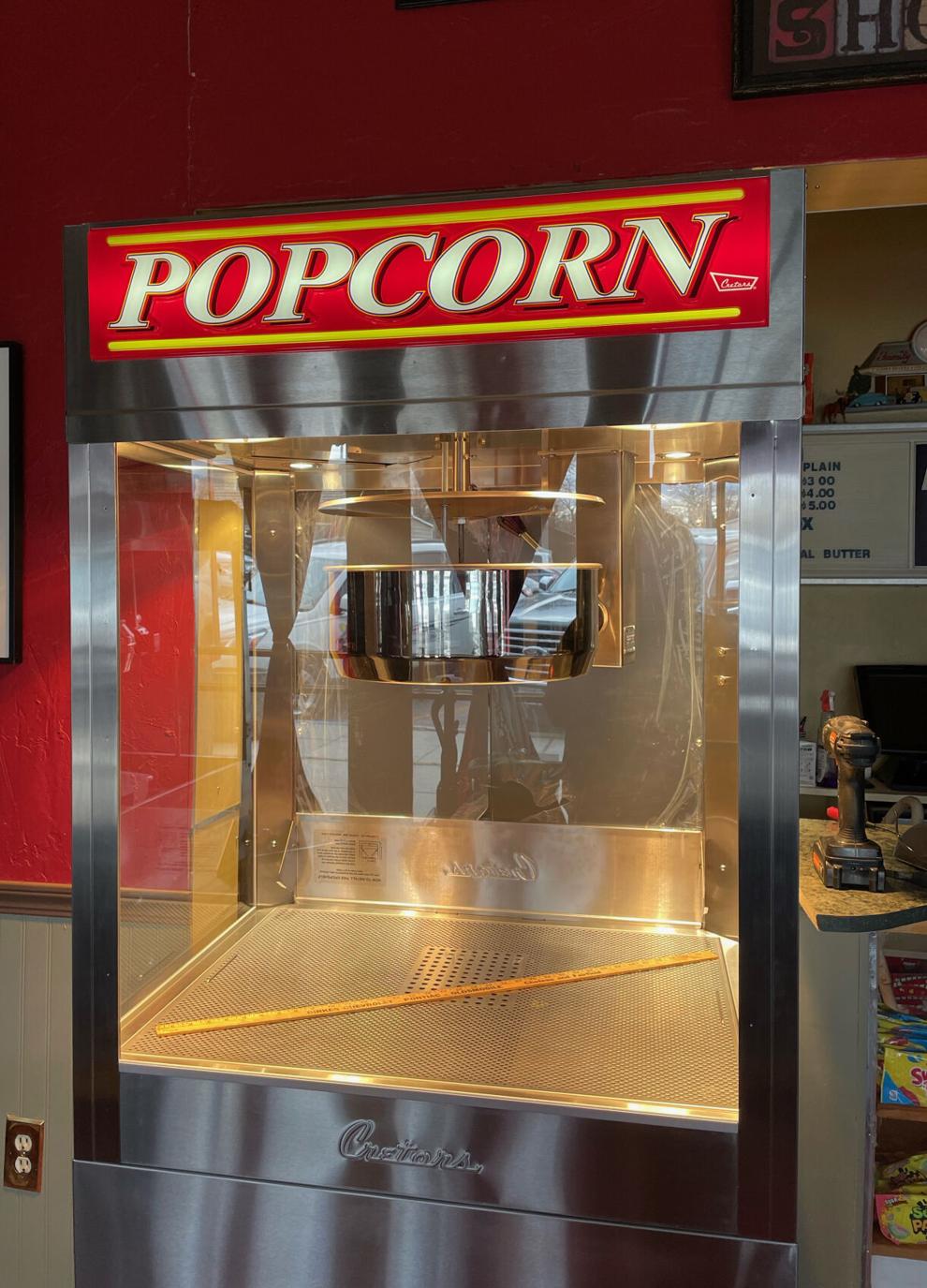 The new machine is a Cretors Mach 5 with a 32-ounce popper kettle. It has automatic oil dispensing, exhaust fans, heat lighting, a larger bin and the big item is the large kettle to pop more than twice the popcorn in three to four minutes compared to five or more minutes with the old one.
"We had to do some minor modifications to the concession area and ran new electrical," Sue said. "The looks of the new one are more modern than our Hollywood which we wish we could have kept, but we were very happy this past weekend with the performance of our new Mach 5. It's funny how getting a new piece of equipment is exciting."