With uncertain times in the world and in our little corner in Montana, area businesses owners, pastors and fitness instructors are forced to think outside the box.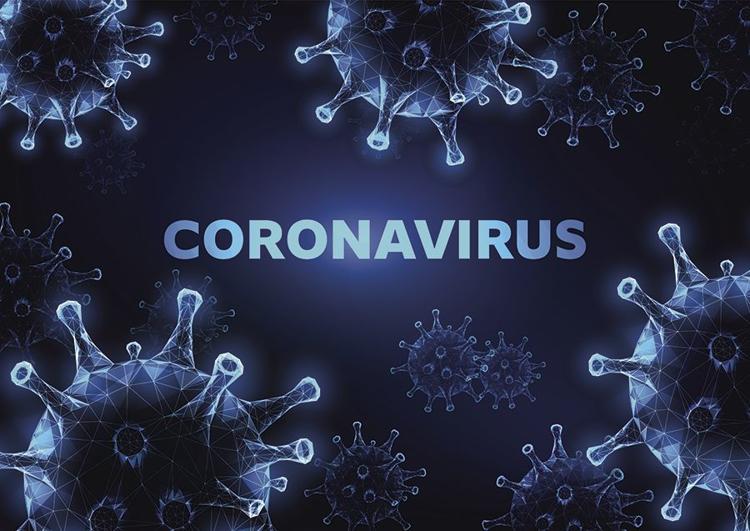 "Keeping people healthy and happy, that is my goal," Choteau United Methodist Church Pastor Zach Bechtold said.
The Choteau church, like those throughout the county, has not held worship services for the past two weeks. Providing a sermon online isn't something new for Bechtold, but preparing it in an empty church is.
"We regularly recorded the sermons and have had them available for members or anyone who wants to listen," he said. He is now expanding and doing a video of a mini-worship service with welcome, prayer, music and sermon. Bechtold also created "kids time" this week. The Sunday morning service is released on YouTube and shared through the church's Facebook page and on their website.
"Response has been good for both the worship service and the kids time," he said. "Close to 100 have been engaged through social media with both of the two children's videos," he added. Bechtold also has received texts and phone calls from parishioners thanking him for providing the online services.
In this age of technology, Bechtold said most in his congregation can embrace an online service if they can't be there in person. "However we have some in our congregation who don't have a way to watch or listen to the weekend sermons," he said. "We are working on a plan to meet their needs, too."
The best way he knows how is picking up the phone and calling. "In fact, I'm encouraging the congregation and the community as a whole to call their fellow members or those in the community that need to hear from someone," Bechtold said.
Many other local churches are offering the same service. For some this is new and for others it is already part of their ministry.
Services and times of the video services are being promoted on the individual congregational websites and Facebook pages.
"Without mass, in-person giving is not possible, but the bills don't disappear," says a message on the Catholic Church website.
Bechtold echoes that same comment. "Montanans still know how to write a check," he laughed. "We appreciate them sending their offerings via the post office."
Food service
Montana Gov. Steve Bullock on March 20 closed all Montana bars, restaurants, fitness gyms, theaters, bowling alleys — all places where people congregate — until March 27 at midnight. After that, the governor may lift or extend the closures.
Choteau restaurants have responded by switching to a take-out only service. The Log Cabin, John Henry's, Bylers Bakery, Copper Creek Coffee, Main Street Express's deli and Rex's Market deli are all still open for to-go orders. John Henry's and Copper Creek Coffee will also deliver orders in Choteau.
The Outpost Deli, whose owner Samantha Yeager lives in Stevensville, has temporarily closed through March 27. Yeager said she will reevaluate at that time.
The Choteau Senior Citizens Center is also closed to the public, but the cook and her staff are still making daily lunch meals for senior citizens on a to-go basis and the regular volunteers are continuing to deliver "Meals on Wheels" to elderly Choteau shut-ins.'
And while bars are closed, the Choteau Liquor Store (co-located with Curly Willow Floral & Gift) is open for business selling hard spirits while Main Street Express and Rex's Market both offer beer, wine, hard cider and other alcoholic drinks.
Art
Lea Stringfellow, with Sage Mountain Designs, is working on DIY projects to go. She was scheduled to hold a sign workshop through Choteau Arts on March 21 but that was postponed due to health concerns for the community. "Choteau Arts and I are working on some more ideas to make available to people in our community to take home," Stringfellow said. "I know my kids love doing craft projects, so we thought making kits to go would be awesome for families to do together." They are working on several affordable kits to take home in April.
"We love working with the Choteau Arts. Not only does it help bring creativity to our community but it helps support our community as well," she said.
Stringfellow suggests those interested in doing some DIY home projects to look for posts on her Facebook page as well as the Choteau Arts Facebook page.
Exercise
If art isn't your way to relax, a number of local residents are offering exercise videos.
Callee Peebles has suspended her workout classes but is providing opportunities for her "fellow barre tenders" to continue at home.
"I know how important exercise and staying active will be for our stress management, anxiety and overall health throughout the foreseeable future," Peebles said.
She put together some resources and was going to film some short "how-to" videos to demonstrate barre circuits that can be done from home. She also will be sharing recommendations for other online resources to try.
She is seeing excitement and support for her program in Choteau. "Let's stay positive and keep our bodies moving," she said. "You and your health are important."
Peebles can be contacted on her Facebook page.
Choteau yoga instructor Rosanne Balasabas with Front Range Yoga is providing online classes for her students and anyone who would like to try yoga during the time she is closed.
"I tried my first very amateur YouTube of gentle yoga and meditation last week," Balasabas said. "I sent the link to my weekly class members and offered it to anyone who was interested."
The yoga instructor also emphasized the importance of exercising and taking time for oneself in this ever-changing time. "Take time for you. Do yoga, meditate, go for a walk," she said. "Close your eyes and quiet your minds for a period of time each day."
Having to think outside the box has been good for Balasabas. "Last week was the first time I had made a video and there is a lot of room for improvement," she laughed. "I generally feed off the dynamics in the class. I can see when someone is struggling or offer a modification on a different pose. That isn't possible with a video."
Instead, Balasabas said she would have to get creative, and be extra diligent and aware of how she is presenting her classes. "All of which is good," she said.
For information on her classes, go to frontrangeyogamt.com. Balasabas said she is happy to offer this free service to anyone who would like to do yoga. She also encourages those interested to check out other free yoga classes online. "With no local classes, this is the perfect time to try a new class," she added.
Balasabas said despite what is going on in the world and wanting to keep everyone safe, she is still trying to keep things as routine as possible. With that said, she plans to continue to make videos to share during what would be her regular class on Tuesday.
She concluded by saying the community is coming together with alternatives to keep active.
Teton Pass Ski Area has closed its bar, rental shop and lessons, but the lifts are all still running and food is available as take-out. Last week a number of local skiers headed up and enjoyed the sunshine and spring skiing while social distancing.
Civic groups
The Choteau Lions Club switched its regular meetings to online, using Zoom software. "It went well," said member Steve Dogiakos. "We are working to pull in more members to be included — and it's success even inspired members of the women's investment club to move to Zoom for their meetings."
Dogiakos said the Choteau Scouts are also using virtual meetings to keep kids involved in Scouting activities.
Other businesses
Choteau Drug advised its customers that the store may have to switch to "closed facility operation." Owner Faye Persinger said that would mean that the store would still be open and filling prescriptions but that customers would have to wait at the door to pick up their medications.
Until that time comes, she said, she wants to limit the number of people coming in the store at any one time and asks customers to call in their prescription refills and call to make sure their prescriptions are ready before coming to the pharmacy.
Also, she asked only the person getting the prescription to come in the store, and said people who are sick should ask a well person to pick up their prescriptions or call the drugstore at 466-2700 for free delivery.
She suggested customers order 90-day supplies of their regular prescriptions if allowed to do so by their insurance companies.
Some Choteau businesses are switching to mostly online services. First Bank of Montana has closed its lobby and is asking all of its customers to use the drive-through and online banking. The city of Choteau and Teton County offices are also closed to the public, but are still being staffed and people can access services by calling.
The Choteau Acantha remains open to the public but asks customers to call or email the business for placing advertising or printing orders. The JA Swanson Agency in Pendroy on Monday closed its office to all clients. "The health and well-being of our staff, clients and community are our utmost concern," Bjorn Swanson wrote in a letter to customers. Clients needing to deliver tax documents to the company can use a secure drop box located at the front entrance of the office, the U.S. Postal Service, email for a secure link to upload digital files using Citrix Sharefile or fax to 406-469-2283. Additionally, the company is offering its staff the opportunity to work from home. "Rest assured that we will continue to be available to help you with all of your insurance and business needs though this time," Swanson wrote.
The USDA Service Center in Choteau will continue to be open for business by phone appointment only and field work will continue with appropriate social distancing. While USDA program delivery staff will continue to come into the office, they will be working with producers by phone, and using online tools whenever possible. All Service Center visitors wishing to conduct business with the Farm Service Agency, Natural Resources Conservation Service, or any other Service Center agency are required to call their Service Center to schedule a phone appointment. In the event a Service Center is closed, producers can receive assistance from the closest alternate Service Center by phone.
A few businesses cannot safely do social distancing and still provide services. The Edge Salon (including massage therapist Claire Hodgskiss) has closed until further notice as has the Skyline Beauty Shop.
Editor's note: This story was written on March 23. Changes in the present coronavirus situation may have occurred by the time this story is published and distributed on March 25.